The Washington Wizards hosted the Atlanta Hawks for their annual Pride Night game on Friday, March 6th entitled "Love and Basketball
During halftime, Beyonce impersonator, Riley Knoxx sang and danced a three -song medley including "Crazy in Love" which she performs with the Wizards dancers. Riley is the first transgender female to perform at an NBA game. She moved to Washington, DC at age 19 after running away from her family when they rejected her identity. She started performing at various bars including the gay dive, Mr. P's.
Riley is also in Taylor Swift's music video "You Need to Calm Down" and appeared on state with her at the MTV Video Awards. She's got quite a story to tell.
"My goal now is to inspire other girls who are transgender to do more than what they are told they can do," said Knoxx. "Just dream whatever it is, no matter how big or small – Never put a ceiling on your dreams."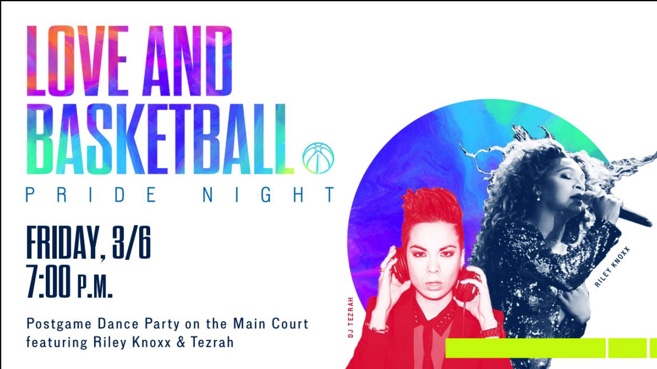 The Gay Men's Chorus of Washington, D.C. performed the National Anthem. After the game, DJ Tezrah mixed up some upbeat dance music for a lively LGBT post-game dance party courtside at the Capital One Arena.