A congressional delegation including Rep. Terri Sewell (D-AL) and House Speaker Nancy Pelosi (D-CA) along with about 50 members of Congress was in Birmingham on Saturday to participate in the 20th Congressional Civil Rights Pilgrimage to Alabama. The 55th anniversary to "Bloody Sunday" annual pilgrimage started in Montgomery to Birmingham and finally Selma.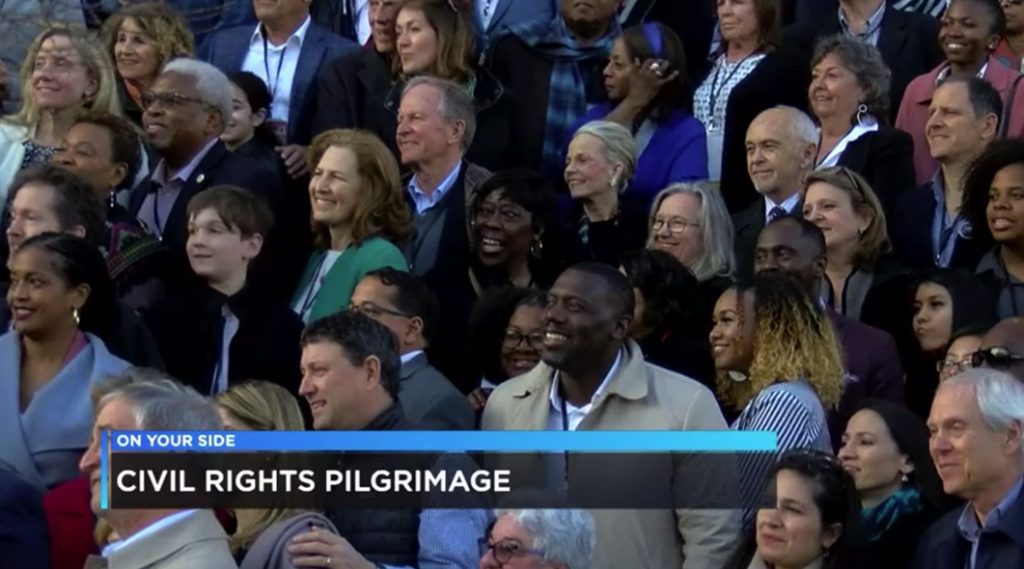 The pilgrimage began in 1965 in Selma, Ala. with Lewis who was among the civil rights marchers beaten on Bloody Sunday on the Edmund Pettus bridge in Selma "And the Voting Rights Act was passed in 1965 as a result.
16th Street Baptist Church where four Black girls died by a bombing.
The group also met at the 16th Street Baptist Church for a wreath laying ceremony.
"Our work is not done. We have faith in the future that it will be done as people learn more and how we can make things better in the future in a unifying way," said Pelosi.
"As John Lewis would say, we returned to Birmingham one more time so we do not forget why it is so important for all of us to stay focused on reaching out to one another and lifting up," said U.S. House Democratic Majority Leader Steny Hoyer of Maryland