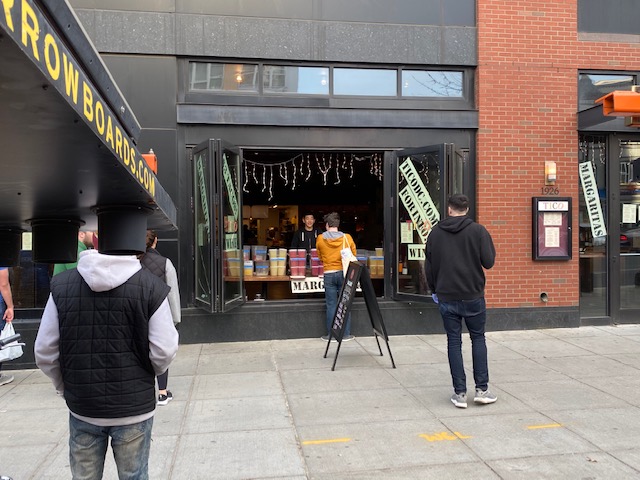 You can't dine in at DC-are restaurants, or just about anywhere in the US today, but you sure can order a cerveza, wino or tequila and even have them delivered.
The establishment has a liquor licenses and registers with the District's Alcoholic Beverage Regulation Administration (ABRA).  The alcoholic beverages need to be in sealed containers and the customer needs to order a food item as well.
Tico
, next door, took advantage of the long lines on 14th Street to sell some delicious strawberry and mango margaritas to some thirsty patrons.
A pitcher costs $30 and serves 5-6.