Every summer past the Slip Inn hosted some memorable events with big concerts and cook outs. Obviously, this year has been different with the Slip Inn opening on July 4th.
And today the Slip Inn hosted its first big event since the COVID pandemic began. And with cooler temperatures and arrival of football season what better way to kick off fall than to host a crab feast.
This year instead of cooking up the crabs in-house, JBAB hired Chesapeake Seafood Caterers. The company based in Michaels, MD, brought 25 bushels of crabs to feed several hundred hungry JBAB warfighters, guests and their family (WFR).
WFR set up a couple dozen tables in the parking lot under white awnings. Thankfully the rain passed the night before and the only remnants. of Sally was a strong. breeze. Attendees took advantage of the cooler weather with kids tossing frisbee and flying kites.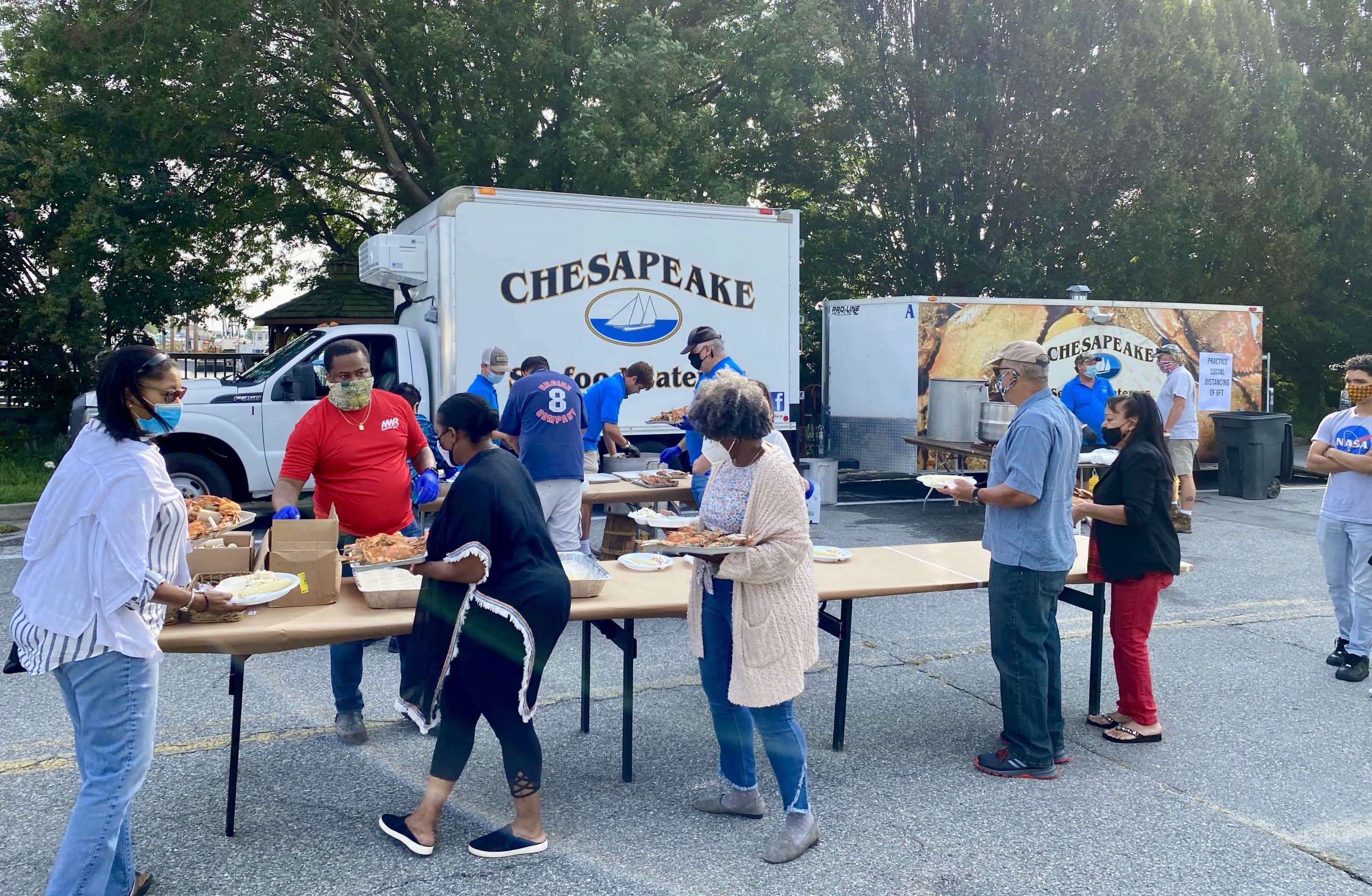 Each tray consisted of six steamed crabs, mostly female, covered in Old Bay sauce. In addition, we were provided a crab hammer as. well as corn on the cob and cole slaw. Personally, I had five trays and for a fee of $33 per person, I easily got my money's worth (about $1 a crab).
Each table was socially distanced and there was plenty of paper and moist towelettes. JBAB did a great job hosting the event and there were plenty of volunteers to assist with the cleanup.