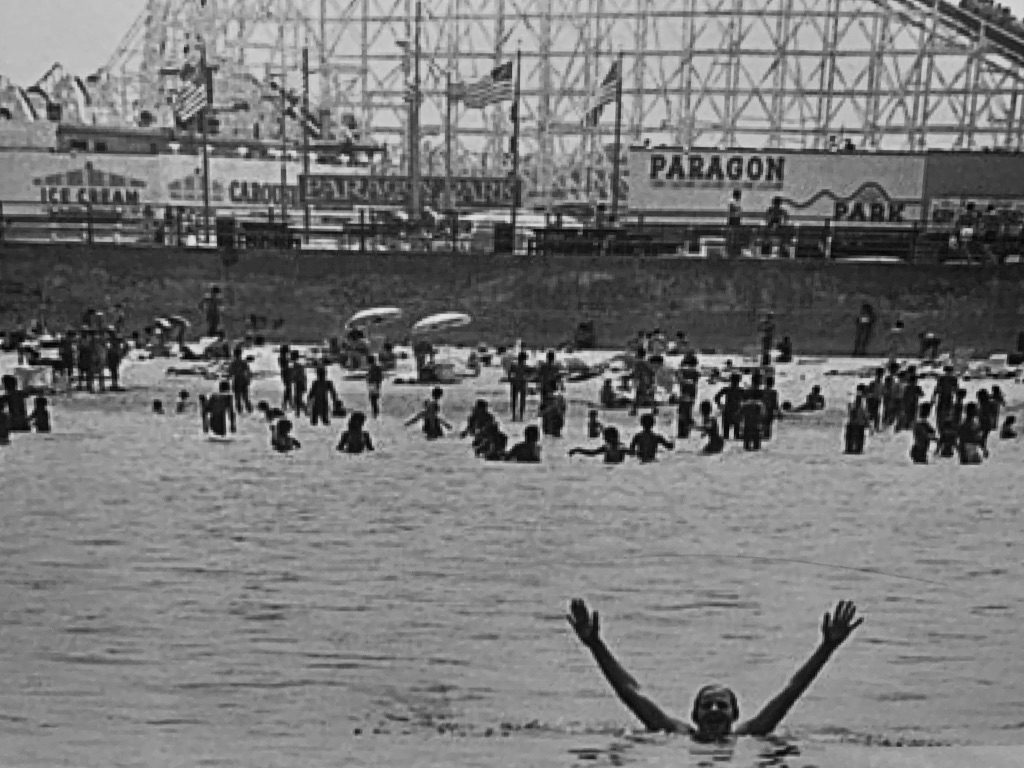 Hull, Massachusetts used to be the playground for the rich and famous. The super wealthy from all over New England vacationed here.
Paragon Park was a popular amusement park with rides and entertainment for all ages. Tourists from all over flocked here in the summer to swim, relax and catch a thrill on the 98-foot wooden coaster, the tallest in the world.
The beach, overlooking Boston harbor, was less than an hour from New England's most populous city, and people could come here by car, train or ferry.
Sadly, that has changed much over the years. In 1984, Paragon Park closed, and the coaster was torn down and sold at an auction for a song and a dance to Six Flags in Landover, Maryland.
Since the park's closure, much of the footprint has fallen into blight and disrepair. The goal of Hull Art Walk is to reopen an existing but blighted pedestrian walkway.
In February when officials put out a public call for artists interested in creating a collection of murals to line a path that connects Nantasket Beach and Steamboat Wharf.
In April, the state announced a Commonwealth Places campaign that offered to give the initiative $25,000 if the public donated the same amount.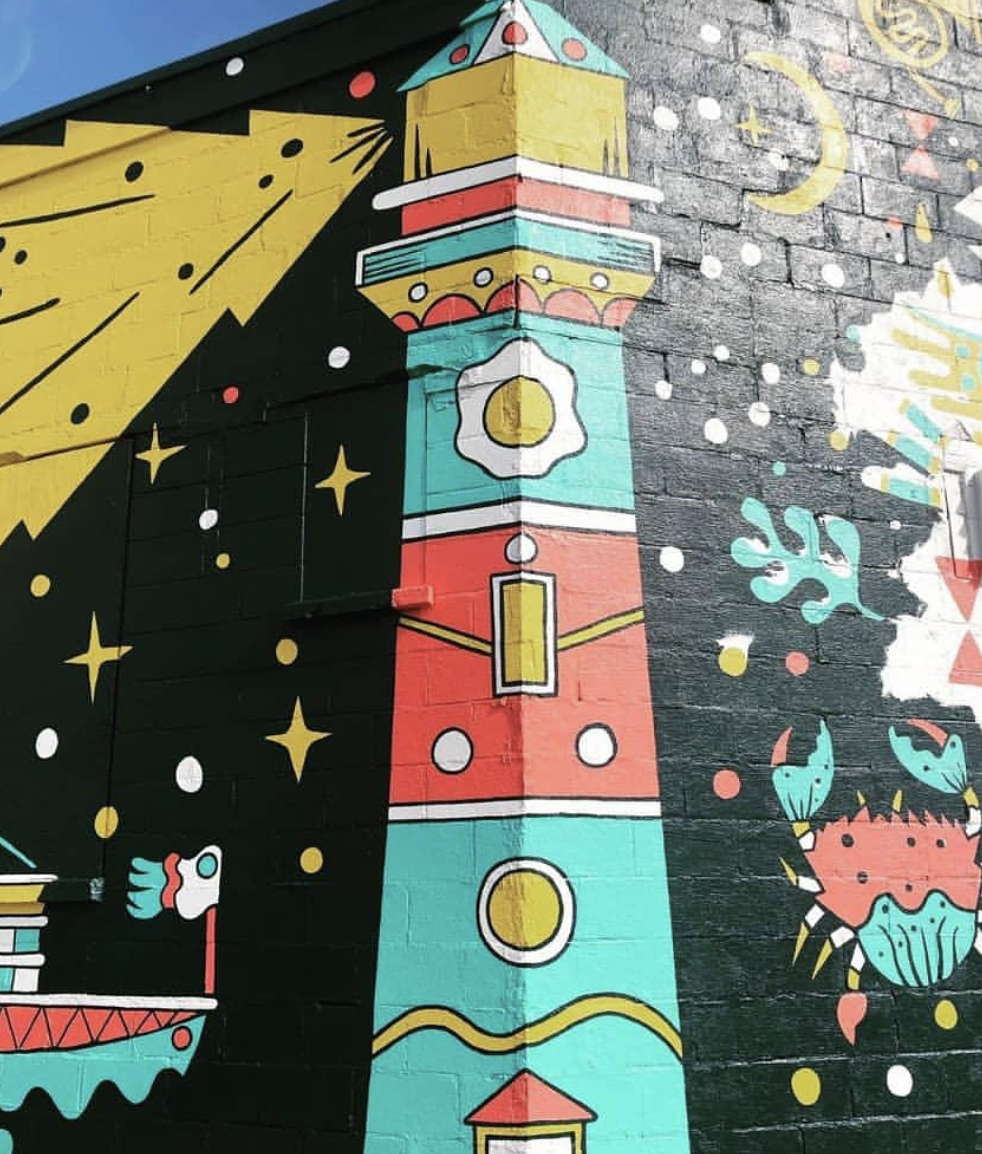 MassDevelopment has provided the Hull ArtWalk a matching grant of $25,000 (as long as the community was able to fund raise the same amount by the end of May) The selected artists then worked tirelessly throughout the month of July.
In August, officials have worked to install the murals, clean up the path and put finishing touches on the walkway.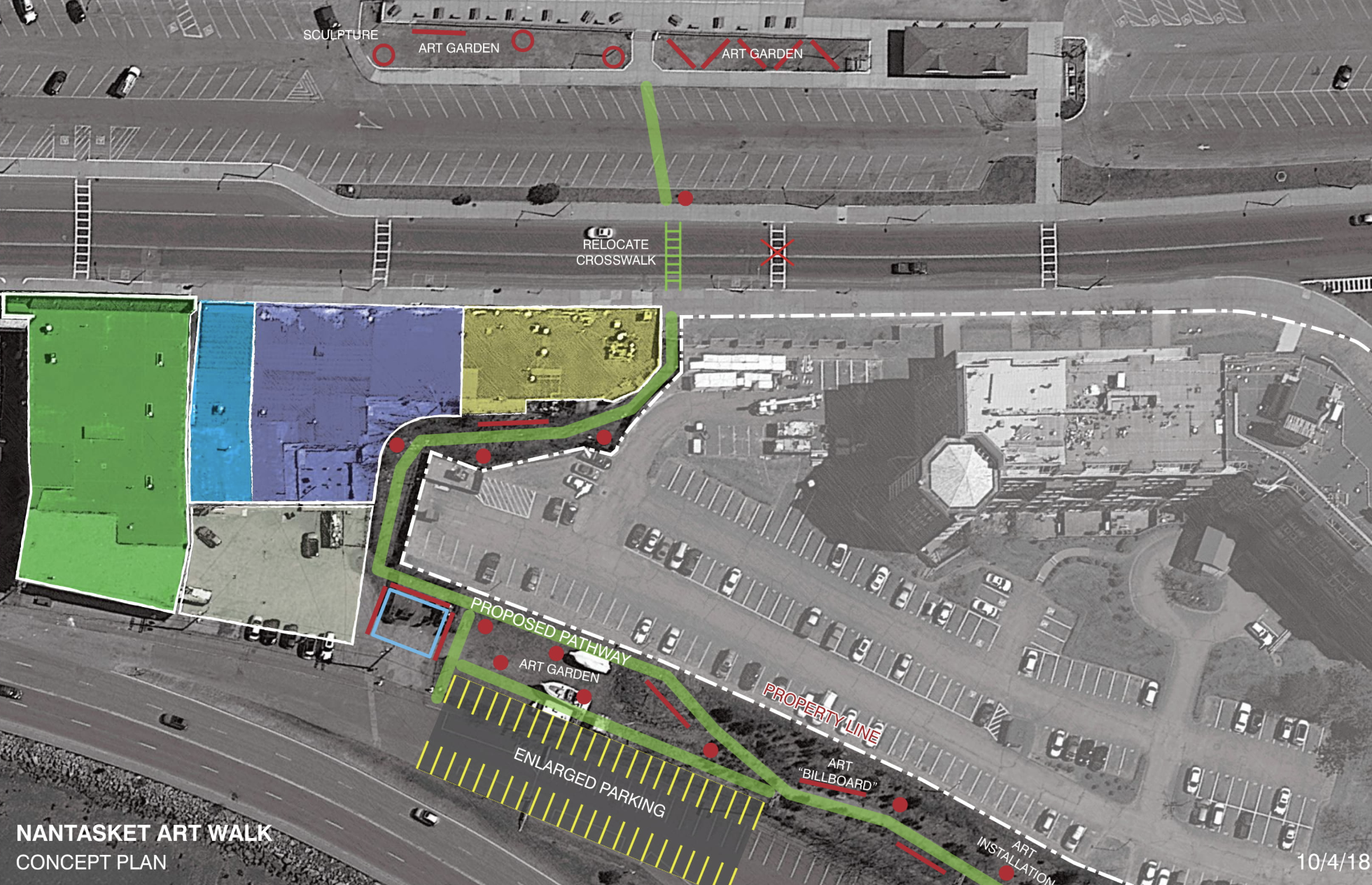 The Hull ArtWalk disperses free-standing walls of various sizes with murals relating to the coastal community and speak to the theme of creative and positive change. The largest mural is 15-by-15 feet and there are a total of 10 murals created by 10 different artists.