Protesting continued in DC for a fifth straight day on Tuesday with the iconic Lafayette Square completely closed off with a chain-link fence. The previous day, peaceful demonstrations was forcefully cleared by police under federal authority and under the direction of Attorney General William Barr.
Barr wanted to extend the perimeter encompassing Lafayette Square to
St John's Episcopal Church
so President Trump could safely walk to the church from the White House and conduct a photo op with a Bible in his hand.
About half an hour before the 7pm curfew would take into effect, many protestors were been civil and peaceful and some were getting ready to leave. Then a line of police approached and got down on their knees to the excitement of protestors who thought that they were doing so in support of their cause.
But they did this only to put on gas masks. Then without provocation and to get them to disperse, the federal forces fired rubber bullets and tear gases at the peaceful protestors to make room in Lafayette Square.
Then President Trump and his entourage walked several blocks to the Church. He had no words to share, just held a closed Bible in his right hand slightly over his head.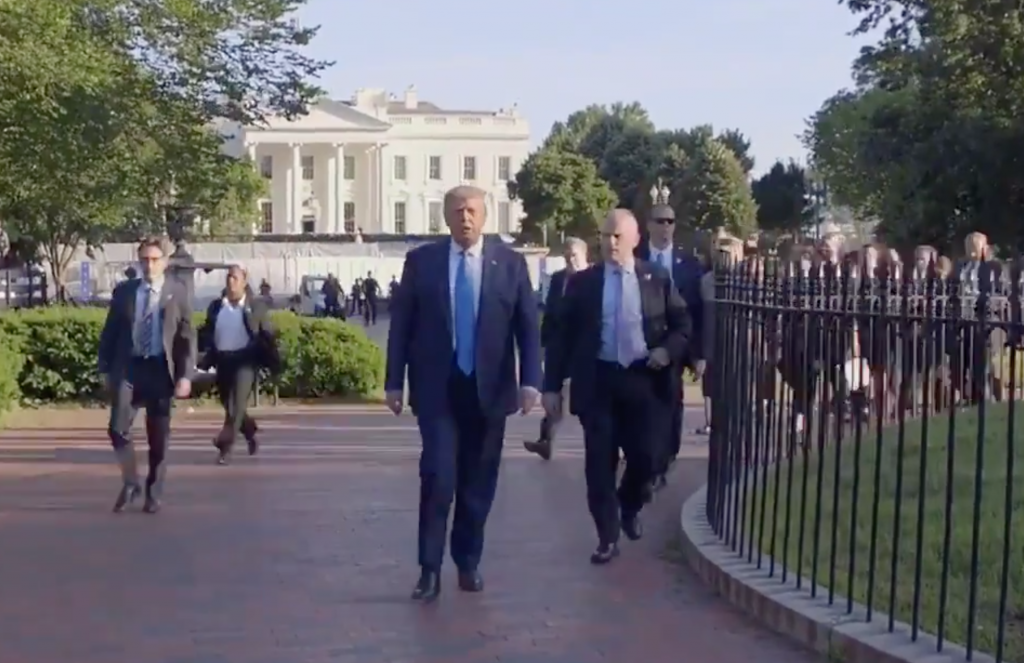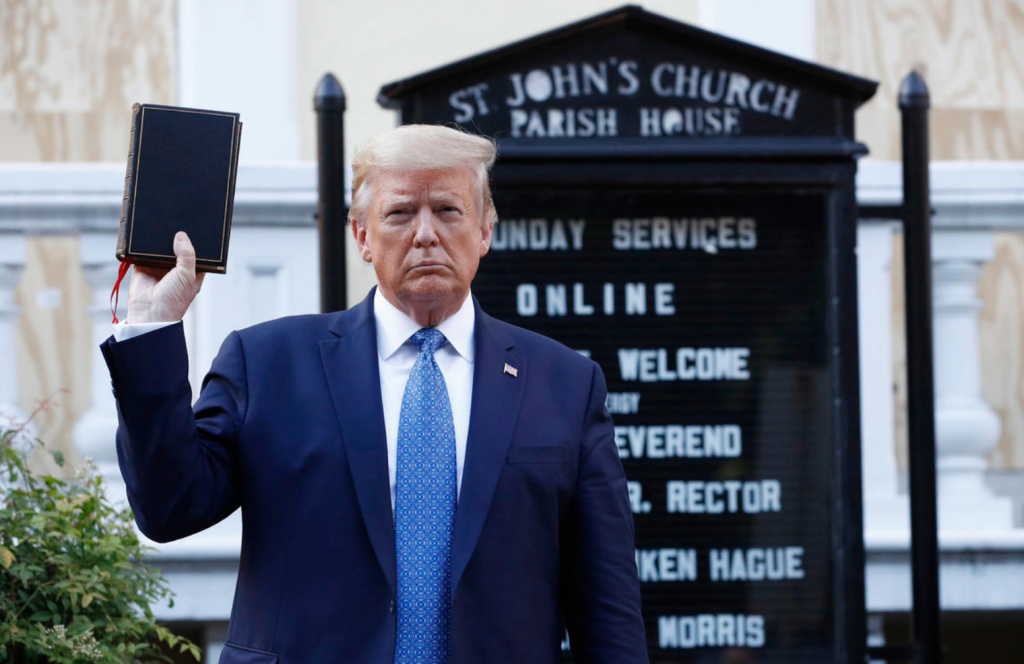 "Let me be clear. This is revolting. The Bible is not a prop. A church is not a photo op. Religion is not a political tool. And God is not a plaything, "
the Rev. James Martin, a Jesuit priest and author, wrote on Twitter.
Rev Gini Gerbasi who served as assistant rector of St. John's Lafayette Square during the Obama administration spent the day keeping watch over the historic parish, which had been damaged during previous protests. She said she was handing out medical supplies with Black Lives Matter when troops in full riot gear descended upon the park.
Gerbasi wrote on facebook
: The patio of St. John's, Lafayette square had been HOLY GROUND today. A place of respite and laughter and water and granola bars and fruit snacks. But that man turned it into a BATTLE GROUND first, and a cheap political stunt second. I am DEEPLY OFFENDED on behalf of every protestor, every Christian, the people of St. John's, Lafayette square, every decent person there, and the BLM medics who stayed with just a single box of supplies and a backpack, even when I got too scared and had to leave.
D. C. Mayor Muriel Bowser expressed her frustrations towards the handling of protesters in the hands of federal law enforcement Monday evening adding that the action would make it more difficult for the D.C. police department to in turn do their job.
Shameful!" Bowser also said in her tweet. "DC residents – Go home. Be safe
So tell us Mr. President, what was the motivation to do the photo op?