Now that the casinos have reopened, guests have returned in droves. You don't have to worry about overcrowding. MGM National Harbor is so enormous, visitors can spend days there and never have to leave. They bring their penchance for gambling and a big appetite.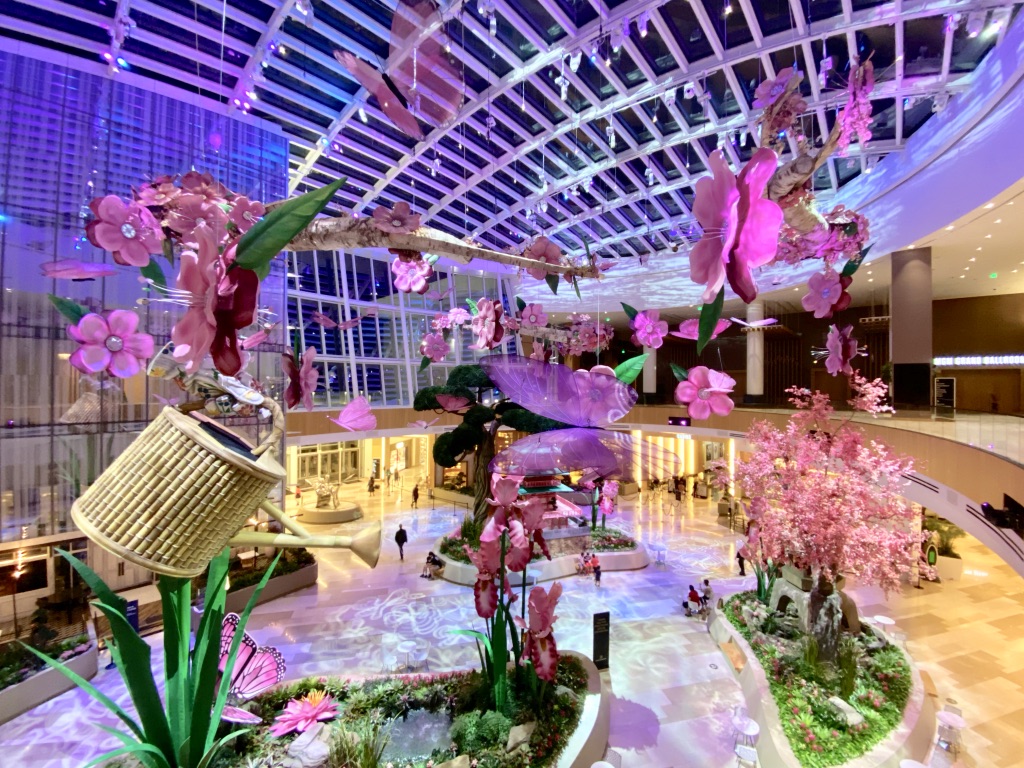 If you want to splurge and impress a date, you can visit Voltaggio Brothers or Ginger. But if you choose to go casual – perhaps you're in a hurry to return to the casino – then you'll be happy to know that there are many choices to spend your money.
In this article, we'll review three vendors.
Zizi's Pizza
Place reminds me of Sbarro's – you can order pizza, salad and strombolis. And you order per slice. But the best thing to do is order fresh from the oven – that's why it's smart to order the whole pie.
http://runninout.com/product/supreme-pizza-zizis-pizza-mgm-national-harbor/ And boy for $40, you get a great deal for your money.
If you love the taste of Maryland crabcakes, then this is the place to go. I highly recommend the Papas Platter. The crabcakes are thick with huge chunks of meat on a brioche bun – no filler. Fried shrimp, side of fries and Old Bay seasoning. You don't have to go to the Wharf to get great crabcakes.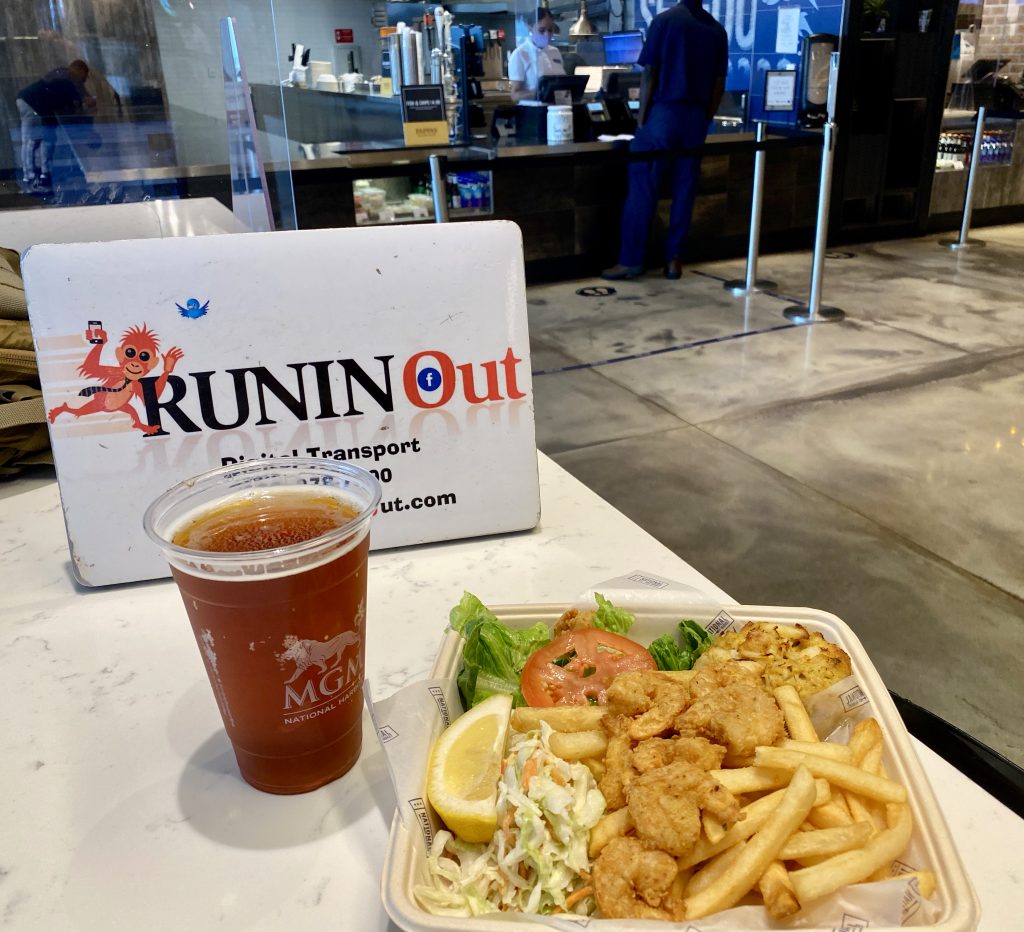 Of course the platter goes best with a cold pour of beer.
Everyone has heard of Bánh Mì and Pho. Pho originated in Northern Vietnam as a hearty soup eaten by rice field workers. After Vietnam was partitioned when the French colonized, many Vietnamese migrated to the south and brought the dish with them.
One dish that most people have never heard of is Bún Bò Huế
Bún bò Huế means beef hot noodle soup from Hue city. Hue became famous for the Tết Offensive launched by North Vietnam and the Việt Cộng during the Vietnam War.
While Pho is flat noodles, bún bò Huế uses round noodles While pho uses either beef or chicken, bún bò Huế uses both beef and pork in the same broth.
What is unique about this Vietnamese dish is the use of shrimp paste and pork blood which gives it its unique look and taste. The blood is rich in vitamins and iron and is what Anthony Bourdain called the greatest f*uckin' soup in the world.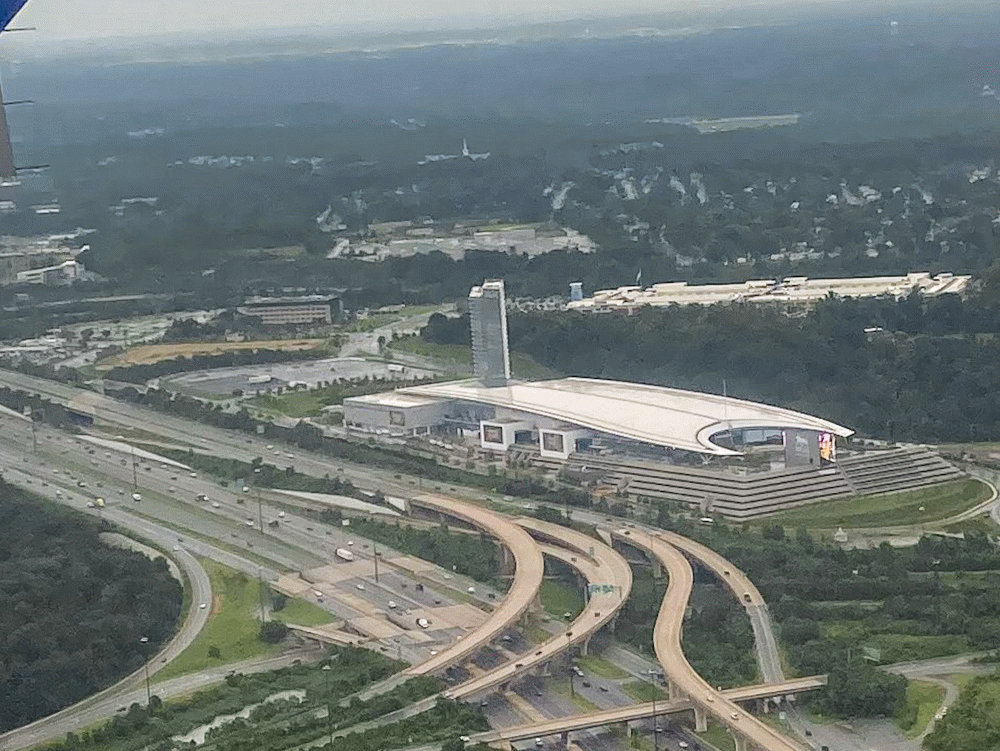 So you see, there are many choices. Next week, we'll review Bento Sushi, District Deli, Amo Los Tacos and Honey.