Over the last several weeks, I've had the opportunity to visit a handful of casinos throughout the US. Here's my synopsis of each of them during the COVID era
Indiana Grand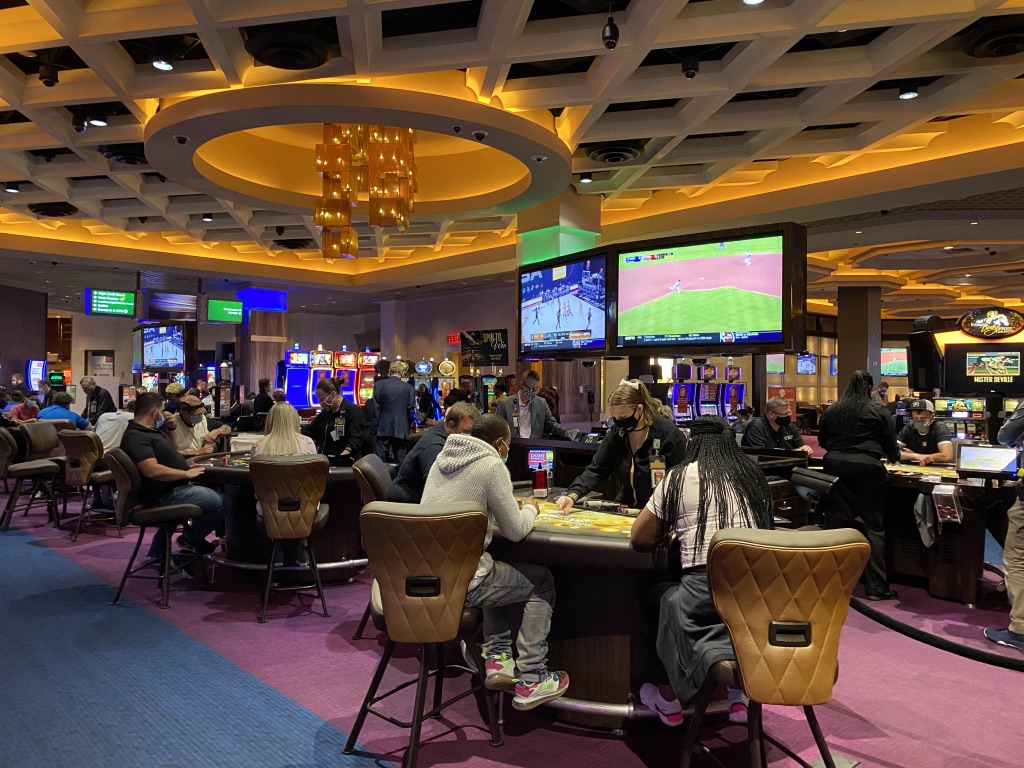 There are no dividers at the game tables so they can get a little crowded. Smoking is allowed, so the pungent smell of smoke is ubiquitous.  Because sports betting is legal, there's quite a large presence at the sports bar watching baseball, the NBA playoffs, hockey and horse racing.
Miami Valley Ohio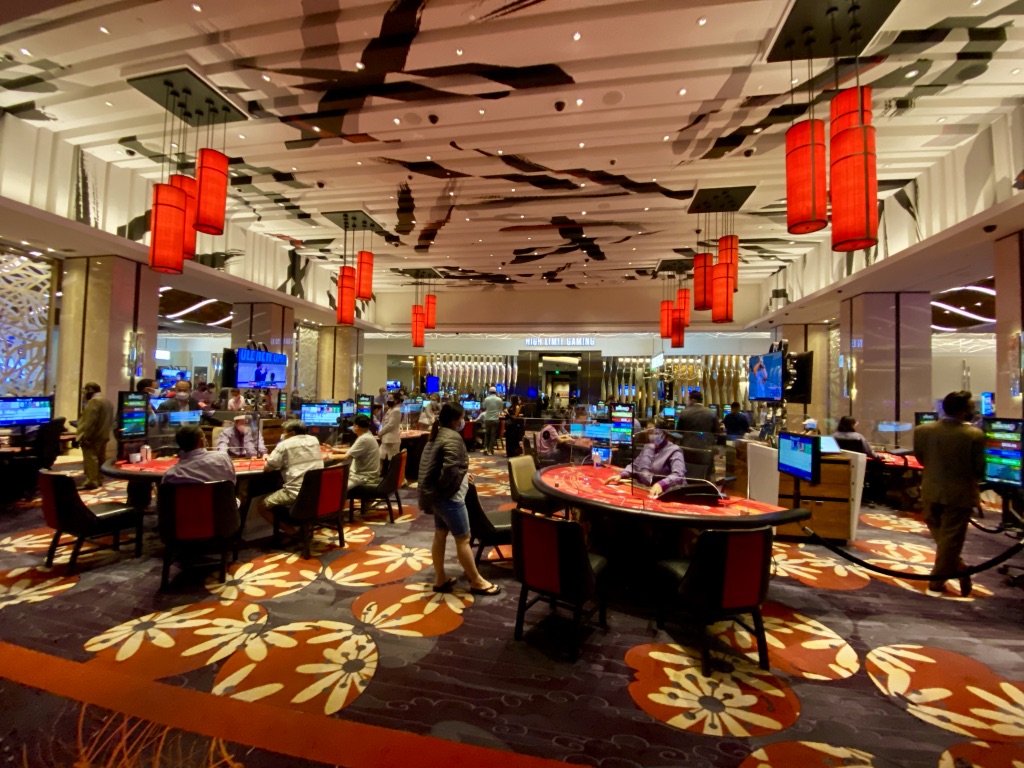 Smoking is allowed at the slots, so a lot of players had their masks down.  Table games aren't provided at Miami Valley.  You can drink at the bar and watch sports but last call is at 10pm and you have to finish your drinks by 11pm
MGM Springfield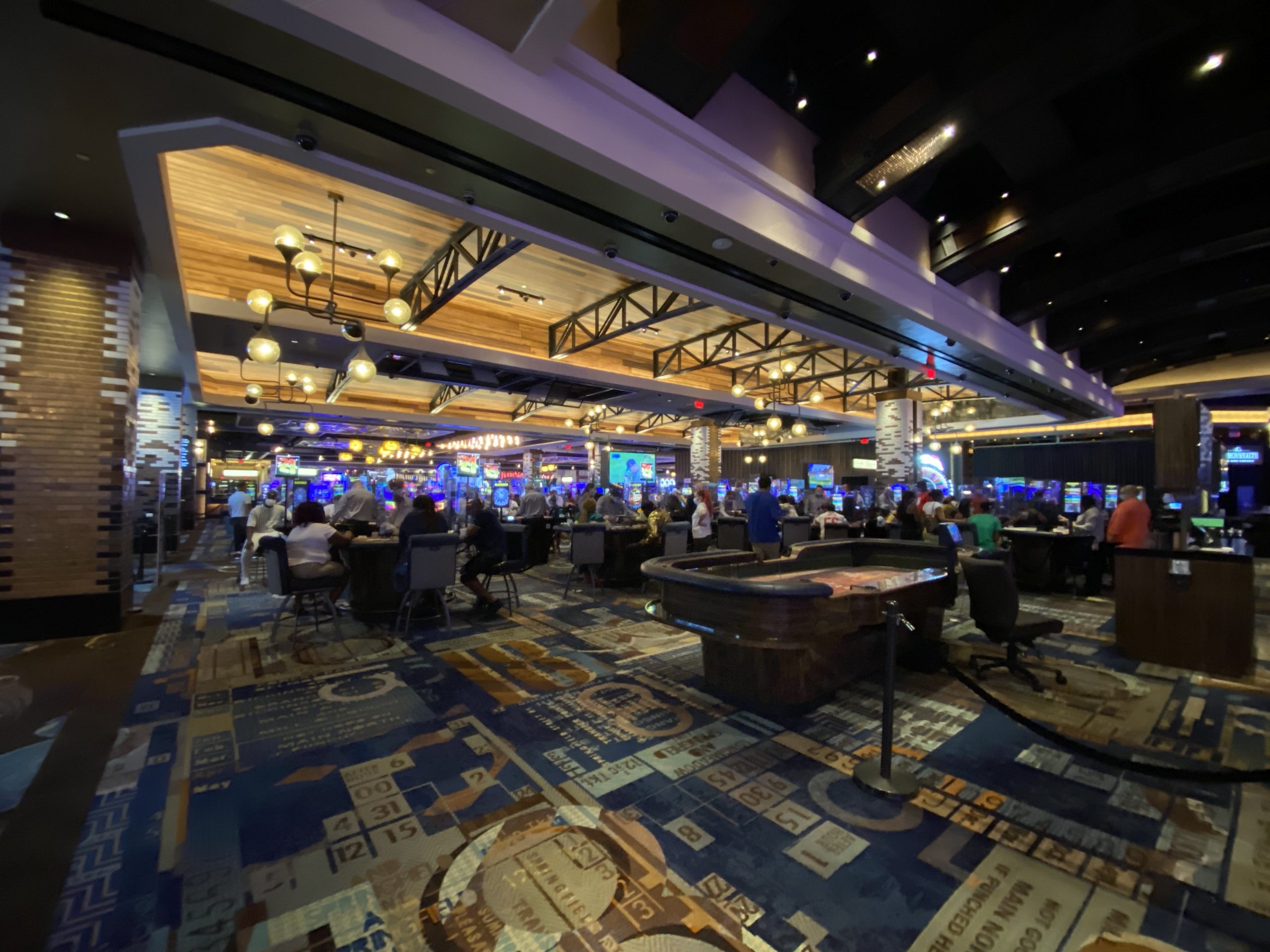 One thing I noticed about MGM Springfield over the casinos in Ohio and Indiana is the use of plexiglass dividers at the casino tables. They're six foot high and they allow only 4 players per table. There's plenty of security walking around ensuring people keep social distancing and masks on and there's sanitizers and hand washing stations available.
In Ohio, there were lots of people smoking at the slots and drinking with their masks off. In Mass, you gotta keep them on, but you're allowed to order drinks and the cocktail waitress will take your order.
I see why people play slots – they're bright and shiny and feature creative themes designed to lure customers. People do it to get out of the house, for excitement and as a form of social therapy.
Although the odds of winning is stacked against them, they are tantalized by the exciting announcements blasted every hour or so.
"The Five Play Draw Poker machine cashed out. Who will hit a jackpot next?"
I walked by a player who seemed to hit a jackpot when all bis numbers lined up. But then inexplicably, the machine signaled TILT. Without a doubt the player – been so close to a huge winning – was serious
MGM National Harbor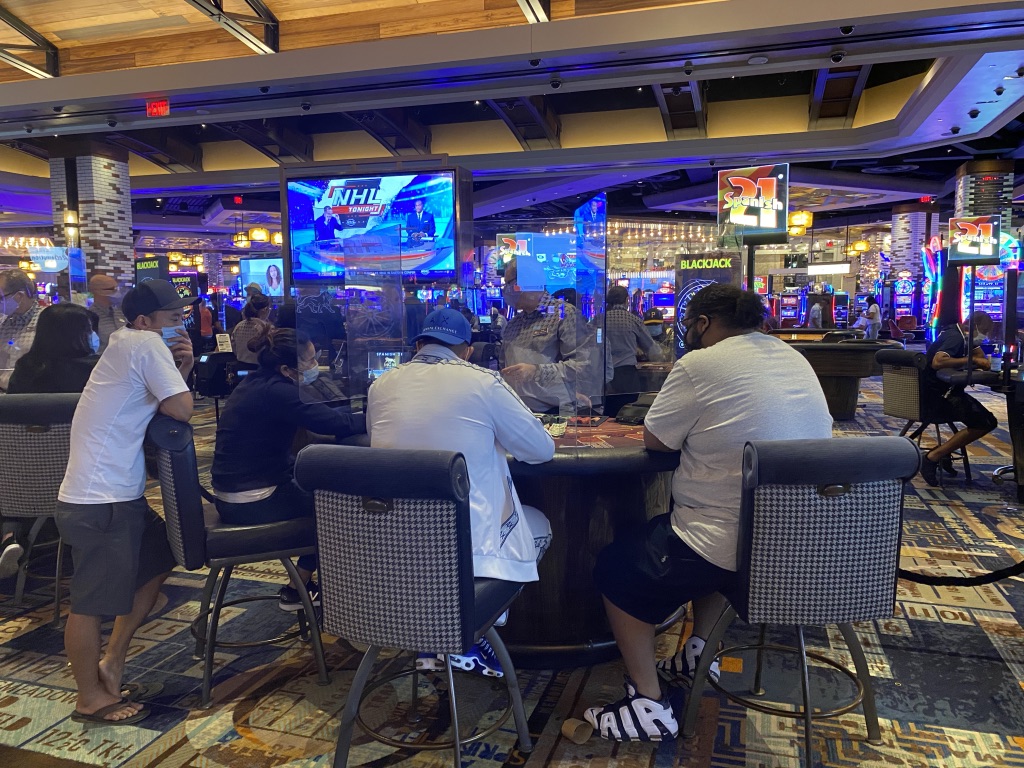 Just like with all MGMs, there are plexiglass dividers with a limit of three players per Blackjack table.
Baccarat is very popular. Players choose whether to bet on the "Player" or "Banker" hand, then sit back while the dealer does the rest. So is craps and roulette.
One advantage of National Harbor is the size and you can visit the restaurants, food court and retail without walking into the casino. There's also a large patio to smoke and get some fresh air.
If you do need to enter the casino, I recommend coming in through the hotel where the lines are a lot shorter.
Advantage of MGM is that they allow backpack and bags to be brought into the casino.