A key Food and Drug Administration advisory panel voted to approve of the Moderna vaccine today.
While Pfizer's stock requires sub-zero refrigeration (colder than Antarctica), Moderna's vaccine remains stable at 2° to 8°C (36° to 46°F) – the temperature of a standard home or medical freezer for 30 days.
Mckesson has been selected by the CDC to distribute the vaccine as part of Operation Warp Speed (OWS).
OWS is a partnership among components of the Department of Health and Human Services and the Department of Defense  to accelerate the development, manufacturing, and distribution of COVID-19 vaccines.
Much of the vaccine, especially from Pfizer, will be shipped in pods manufactured and provided by Carrier.
Both Pfizer and Moderna are messenger RNA vaccines which are very unstable. To stabilize the vaccines, these drug companies used modified building blocks, or nucleosides, which would kind of be like changing the chocolate recipe so it's less melty. And then the coating it with candy like an M&M.  The Pfizer vaccine will be stored in Carrier pods at different large population centers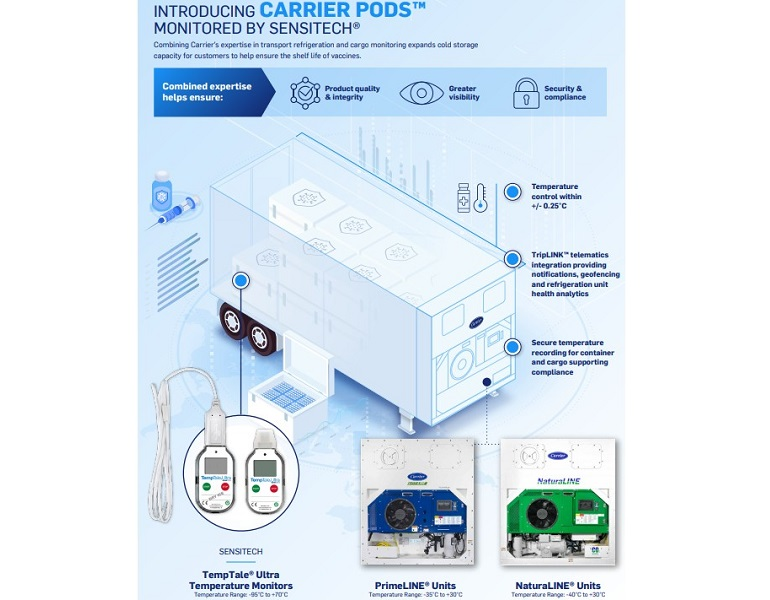 Then Fedex which will be delivering the vaccine to local addresses, announced better than expected earnings today. The company reported that fiscal second-quarter earnings rose 114% to $1.23 billion, or $4.55 a share, from $2.13 a share a year ago. Revenue jumped 19% to $20.6 billion from $17.3 billion a year ago.
Then CVS and Walgreens who will be administering the vaccines not just in store but also at the nursing homes.