On Sat, Oct 22nd, the Sinistral Brewing Company in Manassas, VA., was scheduled to have Pete Evick, a local musician perform acoustic. Pete owns the Shinking Sol Candle Company in Manassas and is frequently on the road with the Bret Michaels Band.
Bret Michaels, the lead singer of "Poison" was traveling with Pete to work on some music projects in Manassas and asked if he could join him for a few songs during his set. Manassas is also home to a few other members of The Bret Michaels Band — Norman Voss, Becci Clark & Kara Davis.
Michaels rocked the crowd with classic songs like "Every rose has its thorn" and "Nothing but a good time."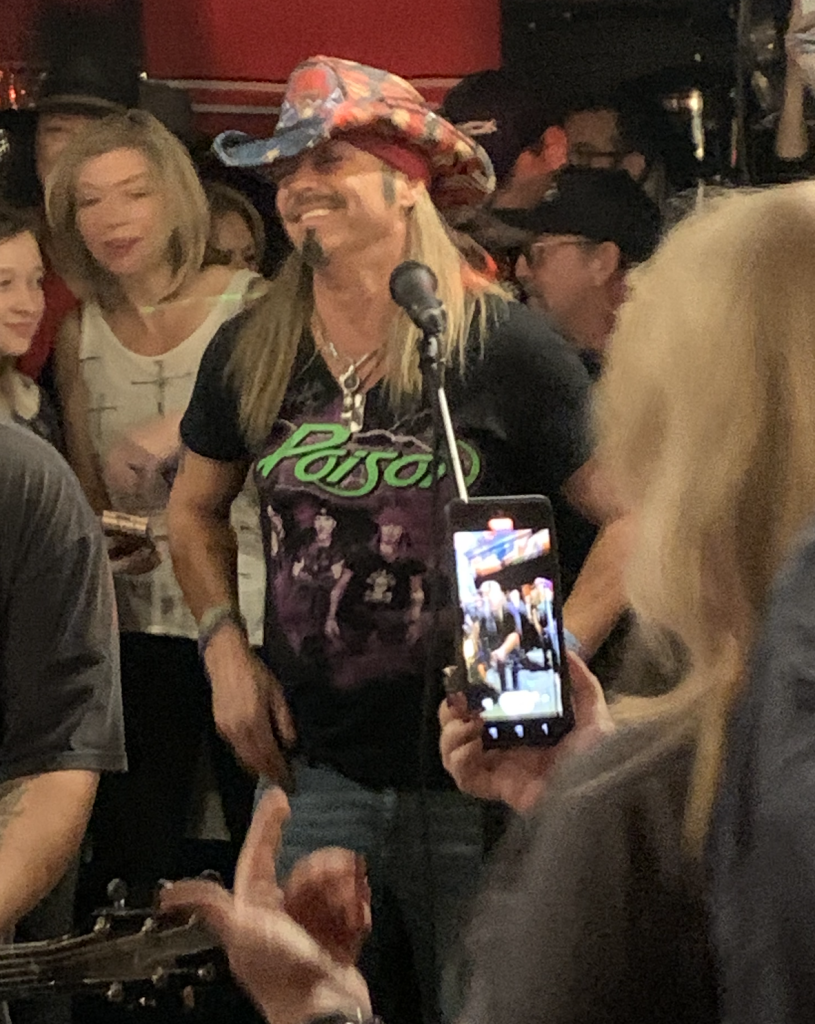 "We didn't know he was planning on coming until Saturday afternoon and our understanding was he was just going to play a couple songs. But he ended up playing for a while and hanging out with everyone who showed up to see him. He's was beyond gracious, took photos and spoke with everyone there, and stuck around to be sure our staff got to meet him too. Really an organic happening…. super cool night," said Stacey Perry, owner of Sinistral Brewing.
"I still feel like last night was a dream, probably one of the most surreal moments of my life, where I got to combine my family, friends, and music dreams!
Thank you
Bret Michaels
for bringing so much joy to our small town," said Becci Clark in a Facebook post.
"Epic night at Sinistral Brewing Company last night! Bret Michaels joined Official Pete Evick at 9 pm and rocked until 11:30! (the place was supposed to close at 10 pm, ha!) This will go down in the books as the best party ever in Manassas, Va," said Dale City, VA native Norman Voss who leads the Stormin' Norman Band and plays bass for Bret Michaels.
Video by Norman Voss: