The National Mall looks like a Truck Stop. Well, not really, more like the Great American Truck Show with Big Rigs from near and far all polished and decked out with flags, decor and bright lights.
Starting on Big 10-4 day and running through Saturday, over 50 trucks parked right on the mall to meet with lawmakers to discuss changes to current restrictive regulations.
The truckers met in Fredericksburg and drove in a convoy to DC where they will be staged until Saturday morning.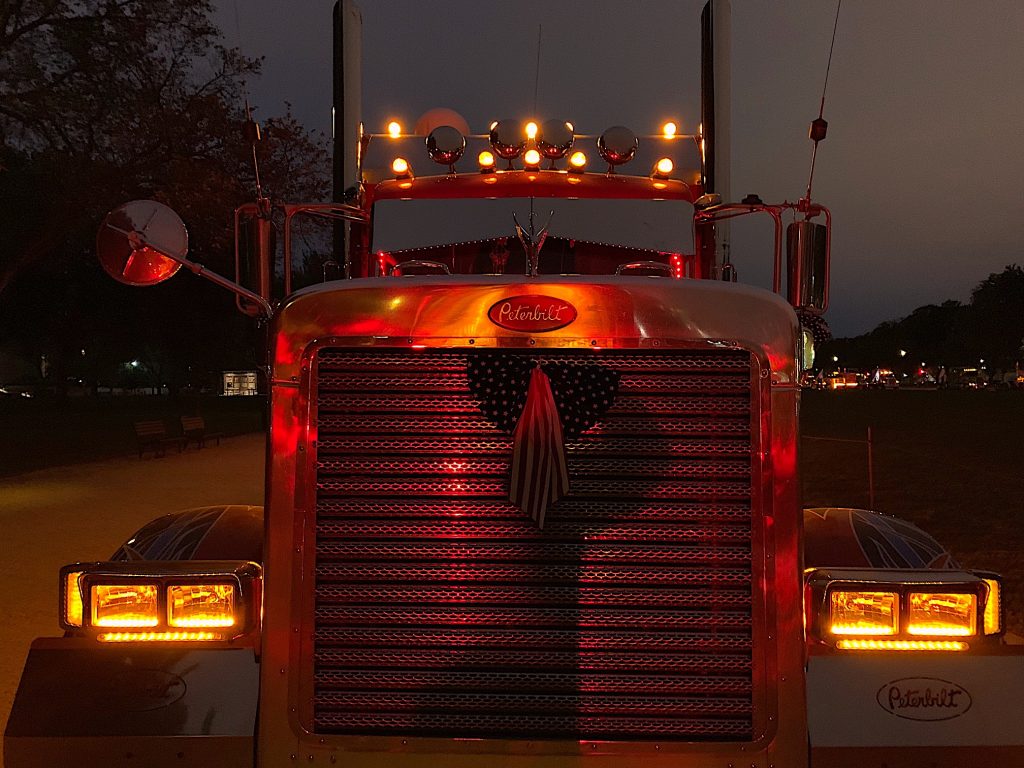 The goals of the Thats A Big 10-4 On DC are as follows:
1, Improve safety and training standards across the trucking industry.
2, Eliminate the "fourteen hour rule," allowing drivers to split "sleeper time."
3. Hold shippers/receivers financially responsible for detention; drivers should be compensated for all on-duty time.
4. Improve parking at rest stops and other stopping areas-crowding stopping areas and parking on an on-ramp or off-ramp is potentially dangerous.
"Convoys, Monuments, Senate/Congress Meet and Greets, And one awesome Truck Show. This is about public awareness, Pride in Trucks and Pride in our industry," said Brian Brase, the organizer of That's a Big 10-4.
The Federal Motor Carrier Safety Administration (FMCSA) is currently considering:
Extending the current 14-hour on-duty limitation by up to 2 hours when a truck driver encounters adverse driving conditions such as weather or traffic accidents.
Revising the current mandatory 30-minute break for truck drivers after 8 hours of continuous driving; and
Reinstating the option for splitting up the required 10-hour off-duty rest break for drivers operating trucks that are equipped with a sleeper-berth compartment.