Baltimore's Inner Harbor is packed with ships from the US Navy, Military Sealift Command, Great Britain and Canada as part of Maryland Fleet Week 2018.
The week-long event gives the public the opportunity to meet Sailors, Marines and Coast Guardsmen and see first hand how their tax dollars are put to good use.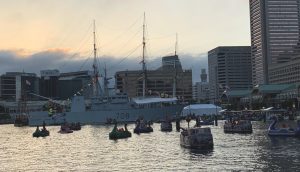 The HMCS Monmouth which has its name painted in black and flies a plain black flag has been training with the U.S. Navy and is enjoying the sights and sounds of Baltimore.
When liberty call is sounded, the Sailors depart the ships like Orioles fans leaving the ballpark in the bottom of the ninth.  While the fleet is here on a mission for community relations and goodwill, the Sailors on liberty are on a simple mission to live up the city.
Along with enjoying the sights and sounds of Charm City, the music, the seafood and of course the great bars along the inner harbor and Fells Point.
Since it was a brisk late summer weekend, the weather was still pleasant and there was lots of football both college and professional.
Some Sailors hunkered down at Mo's Seafood enjoying Chesapeake Bay oysters, steamed Maryland Blue Crabs, clam chowder and Heavy Seas Loose Cannon.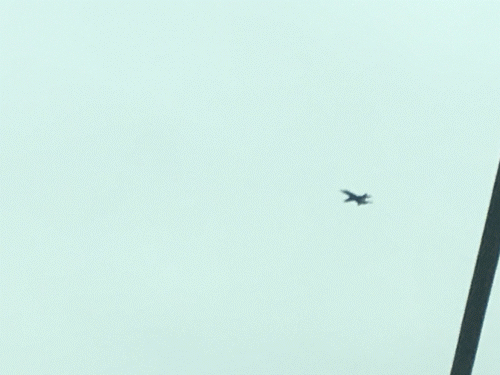 The incredibly captivating Airshow over Fort McHenry from 1-4pm featuring the USAF Thunderbirds.  All the ships will be giving tours every day this week, so show up early to get in line.
USCGC Taney is the only surviving ship that fought in Pearl Harbor.