A tractor trailer caught on fire and exploded just before 3 a.m. on Monday, August 5, at the Davis Travel Center in Warfield, VA.
Seven fire trucks from Alberta and Brunswick County, Virginia responded and were able to put out the fire within thirty minutes.
The flames was so intense, onlookers could not tell whether anyone was inside the truck.
Eyewitness reported seeing a male figure approach the truck shortly before it caught on fire.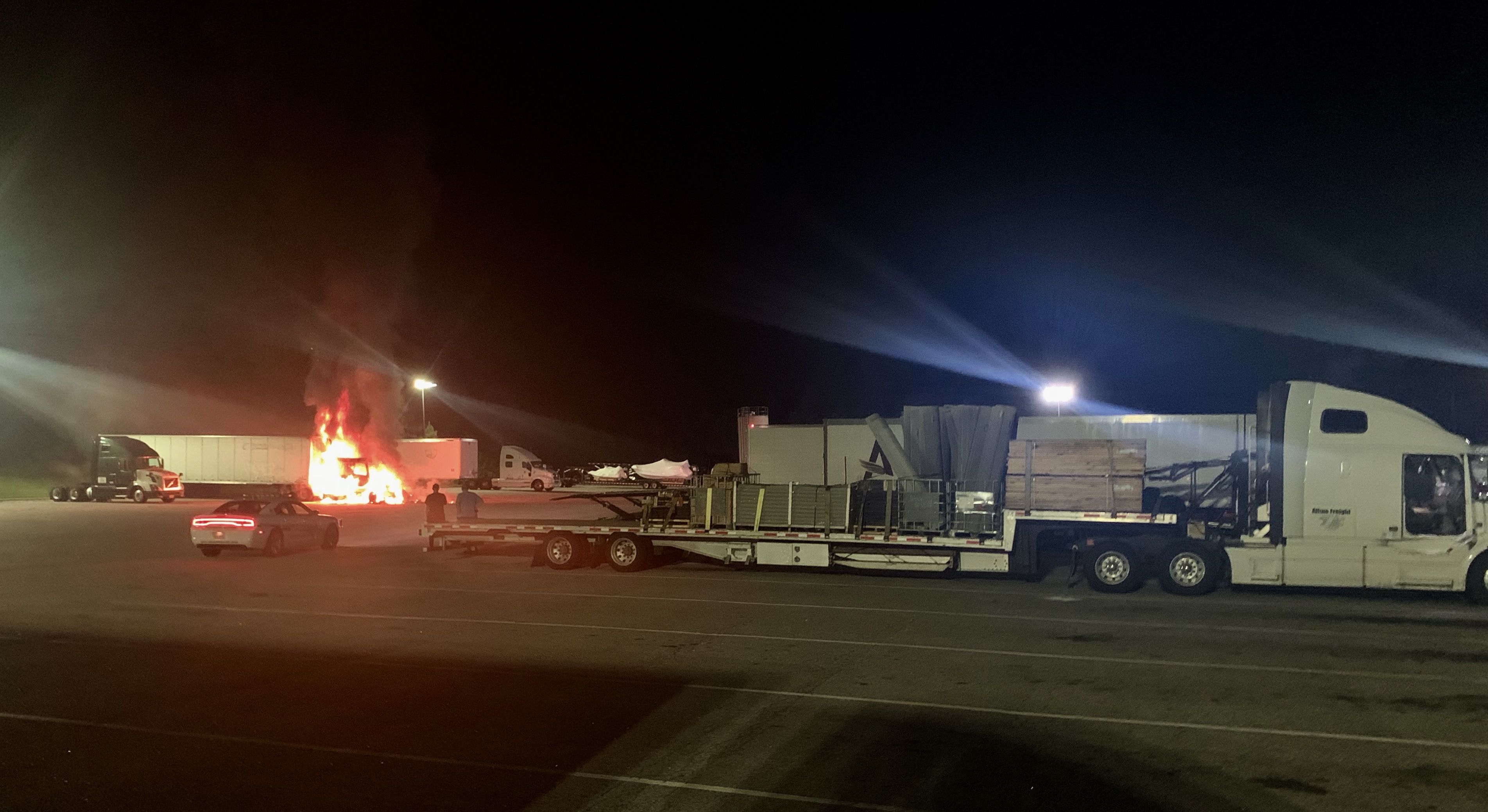 The fire was contained to the cab, but a dry van trailer  parked next to the truck received significant fire damage.
There were several small explosions that sent debris flying through the air.  About 20 trucks were parked in the truck stop, but none directly adjacent to the explosion. No injuries were reported.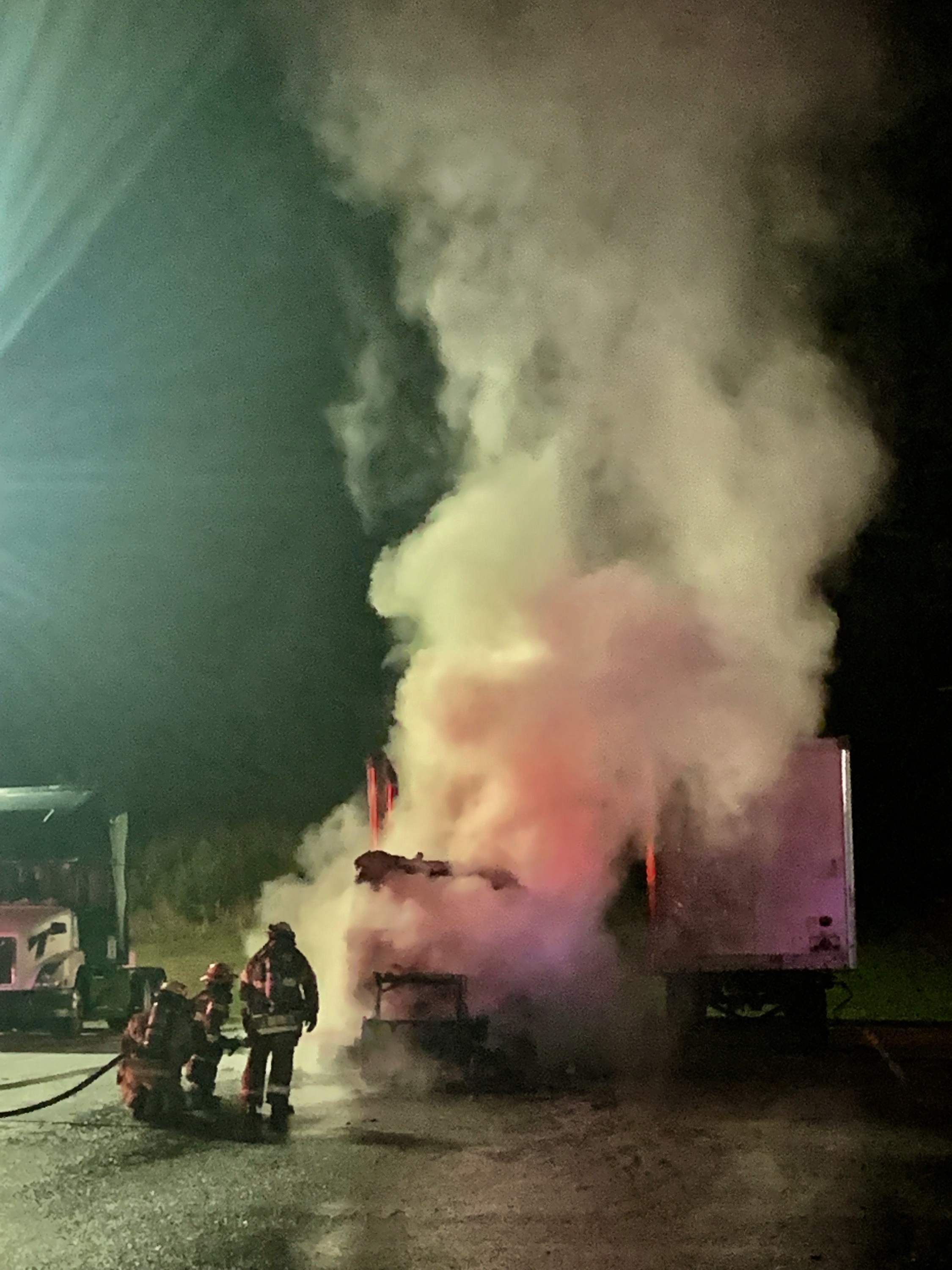 Firefighters are investigating the cause of the fire.