Miami knows how to host a football-themed party.  Of the LIV (that's 54 for those not fluent in Roman Numerals) Superbowls held since 1967, Miami has hosted 11 of them.  KC played in that first one way back in 1967.  The 49ers have played in seven – if they win this one, they will tie with the Patriots and Steelers with 6 victories.  A lot is on the line.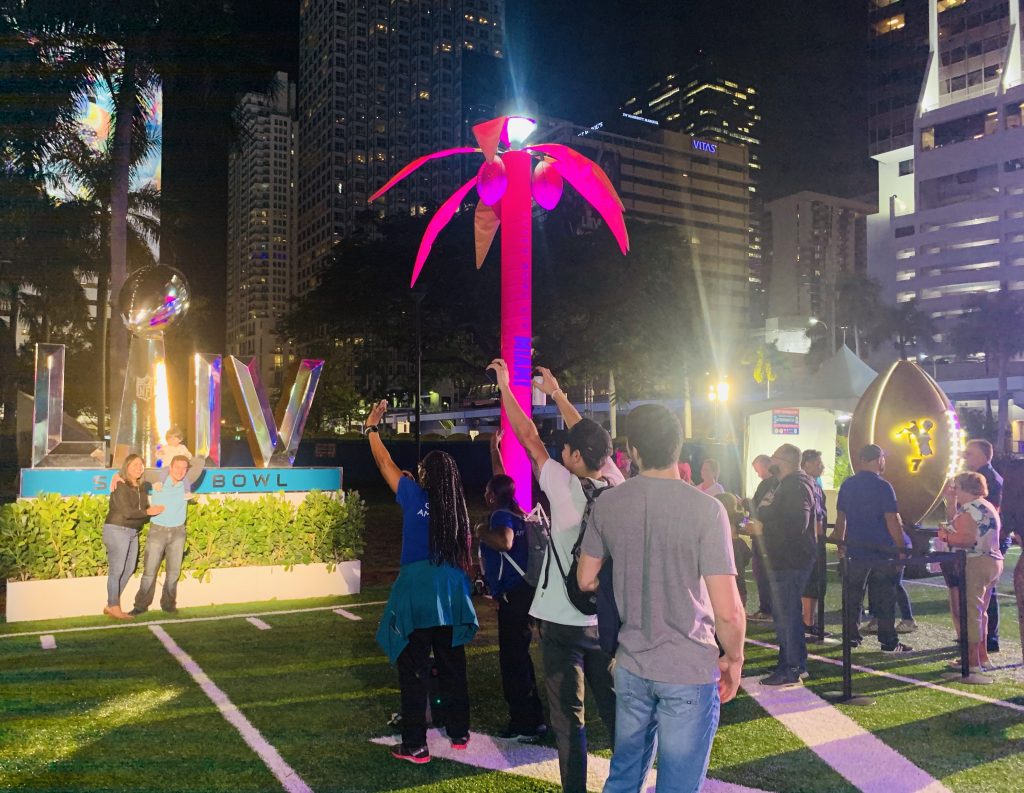 The Superbowl Live presented by Verizon at downtown Bayfront Park is a 6-day free fan festival  featuring concerts, live water shows,  Road to the 11th Super Bowl activation,  a Culinary stage, evening parades, fireworks and much more.
And in keeping with Miami's super spirit and style, the festival did not dissapoint.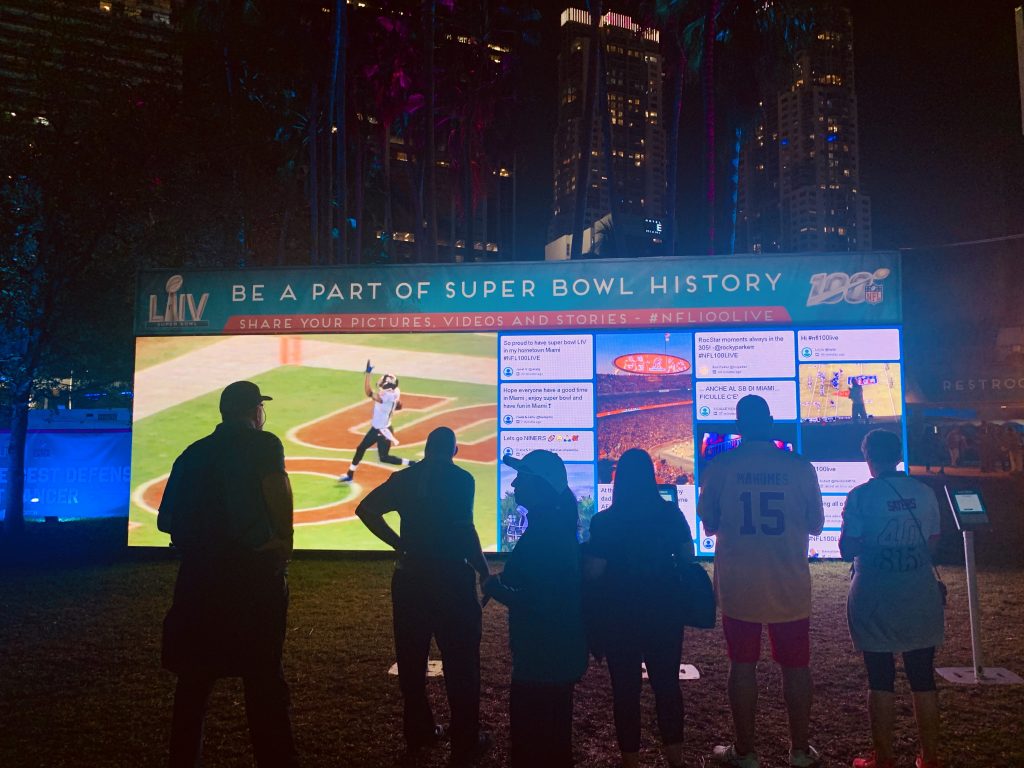 It's easy to see why Miami is such an awesome host city for the Big Game. Besides the weather, there are a ton of celebrities who already own homes here.  So there's already much lavish glitz and big hits in town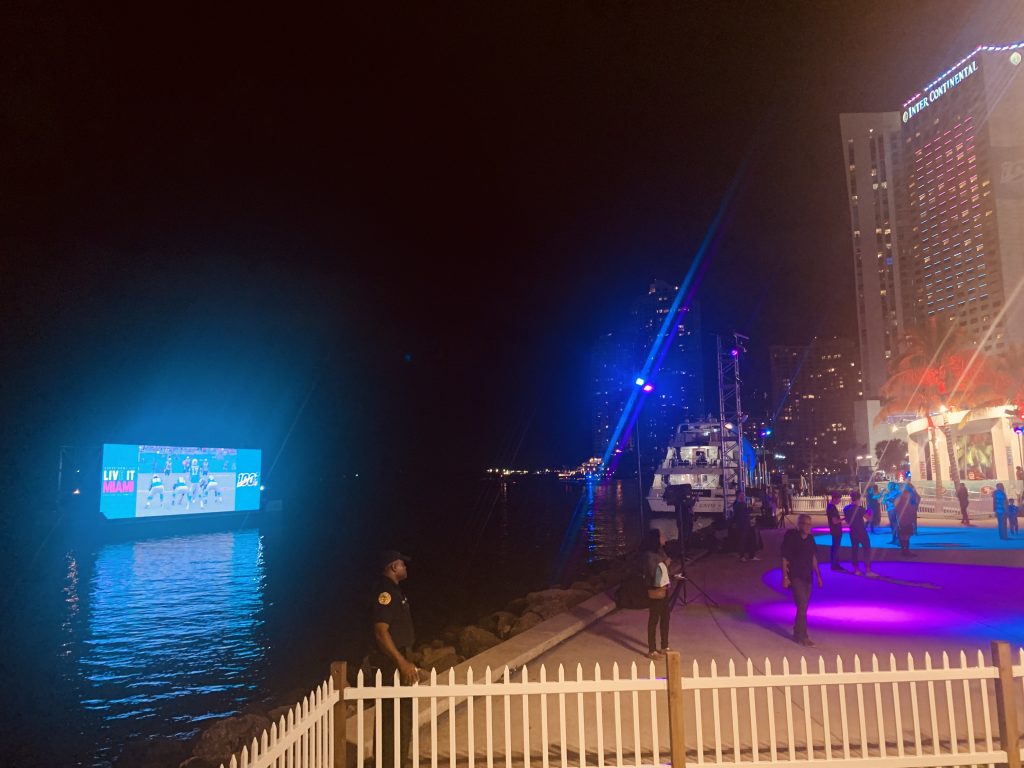 There's even a floating Jumbotron that cruises by to grab the vivid attention of guests.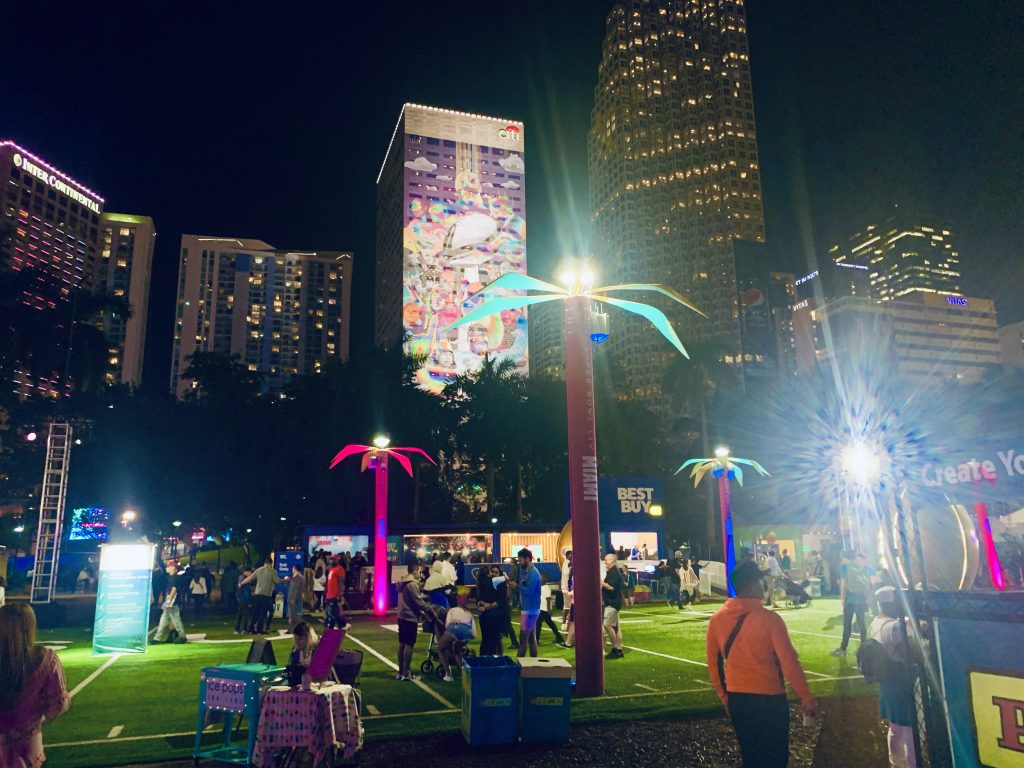 Unlike the previous 10 Superbowls in Miami, this exciting week-long festival (complete with a 100-yard field commemorating the previous 10 Superbowls in the cit ) is free and open to the public.