One thing with Florida's good weather, there's an abundance of fairs. There's over 200 state fairs from Sept to May and I was dispatched to move a thrill ride from one fair to another.
From the South Florida Fair at West Palm Beach to the granddaddy of them all, the Florida State Fair in Tampa.
Florida is so in love with their fairs that they the state has commissioned an Authority that handles the budgeting and planning of the fair. And with an operating budget of nearly $20 million, they have huge purse strings.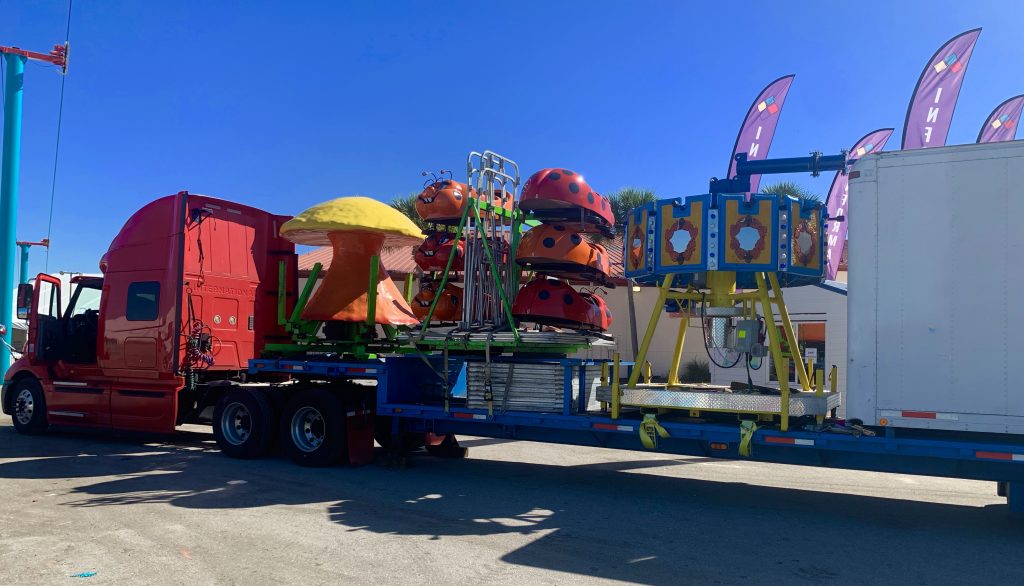 The 11-day fair in February that takes place in the Florida Fairgrounds is not just thrill rides and deep-fried food. The fair also hosts many agricultural competitions that invites the youth from open livestock competitions to educational programs like Ag-Venture.
The fair has been an annual tradition for Floridians since 1904 and each year attracts over 400,000 people and is a big tourist draw.