The weather was flawless and my timing was perfect. There was no rain and I arrived just in time for a huge parade.
The 32nd Annual Halloween Parade was just about to kick-off – chockfull of costumed characters, H.S. marching bands and yes big rigs. As I drove into the quaint, picturesque town, I noticed the entire King Street sidewalk lined with lawn chairs and blankets. To this southern PA borough, it was their gala event of the year and I definitely wasn't going to drive past it.
So I pulled into the first parking spot I could find and casually assimilated with the crowd.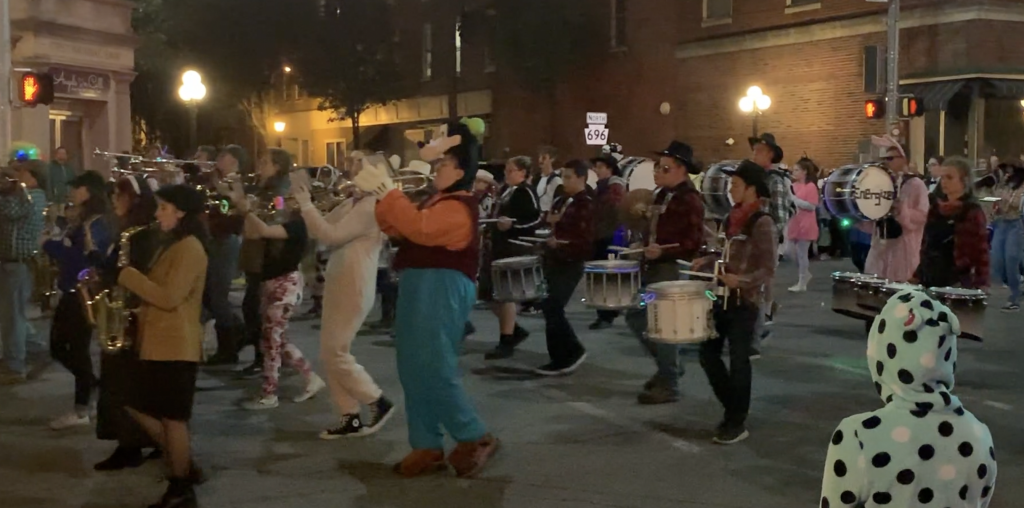 Shippensburg knows how to have fun. Even the local High School Band was dorned in goofy costumes.

The military band knew how to keep things sharp and professional.
I had the perfect vantage point just outside the legendary Shippensburg Select Diner
There was a lot more to see besides the costumes and floats. The entire King Street was lined with signs providing photographs and illustrations of the 1863 occupation of Shippensburg by Confederate troops, one of the few occupations north of the Mason-Dixon line. Before there was Gettysburg, there was Shippensburg.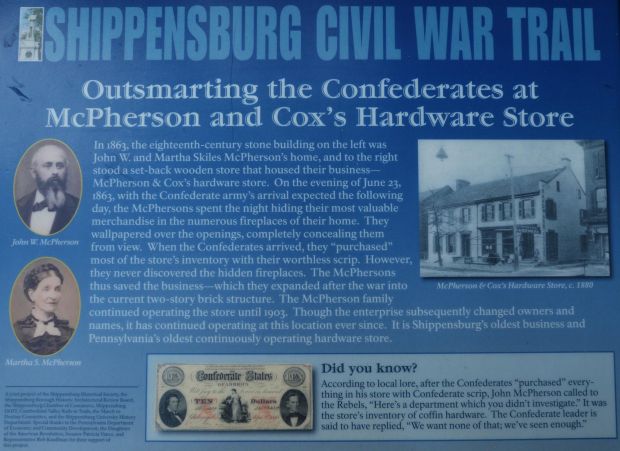 The Confederate Army arrived in Shippensburg on the afternoon of June 23, 1863 and quickly defeated the Union cavalry. Then the occupying troops scavenged the town for food, clothing, shoes and horses. Their secondary goal was then to advance into the city of Harrisburg.
When Shippensburg businessmen got wind of Confederate movements, they devised clever schemes to minimize destruction and to hide their merchandise. The owners of the McPherson Hardware Store stacked the most valuable items in the flues of their fireplaces that were built flush with the wall, then sealed off the openings with wallpaper. They also painted over the sign for the Union Hotel and renamed it Sherman House to not offend the Confederate soldiers.
Then the citizens climbed on top of their roofs and watched their town fall to the Confederate troops. They were worried that all their possessions would be stolen and the town burned to the ground. Luckily for them, the Calvary moved on. Shippensburg became known as one of the last stopping points for Confederate troops before the largest and deadliest battle in North America.