Photography by Jason Morenz
Along Pennsylvania Ave, anticipation is building for The Quadrangle Development with its innovative design and European features.
The construction at 1301 Pennsylvania Ave is on schedule with a scheduled completion of 2018.  Permasteelisa Group has been contracted to warehouse  the windows until they are ready to be installed.  D.M. Bowman from Williamsport, MD is one of the contracted carriers who is carrying the glass windows from Baltimore.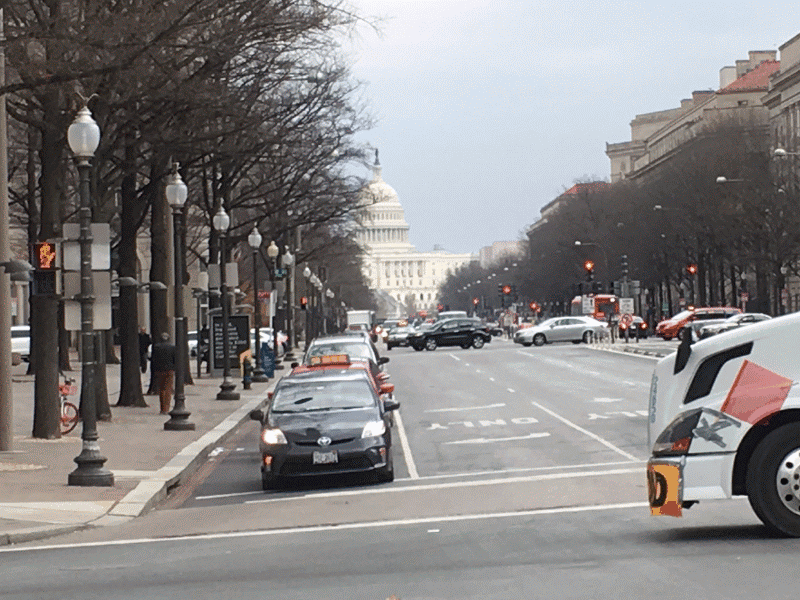 Since the windows are 11.5 feet wide, they are carried as oversized loads requiring a special permit and a specific route into the city.

One of functional, innovative features is operable windows which is found mainly in Europe and it's critical to employee satisfaction to allow fresh air into the office.
The building features glass skin, with stainless steel horizontal panels and a vertical steel grill, which work together as an external shading system.
The windows offer an efficient, sophisticated heating and cooling system. They are all motorized, and can be opened all at once by building management for a "night flushing." They can be opened individually by office tenants. Or, if it becomes too humid outside, all of the windows will close and seal shut.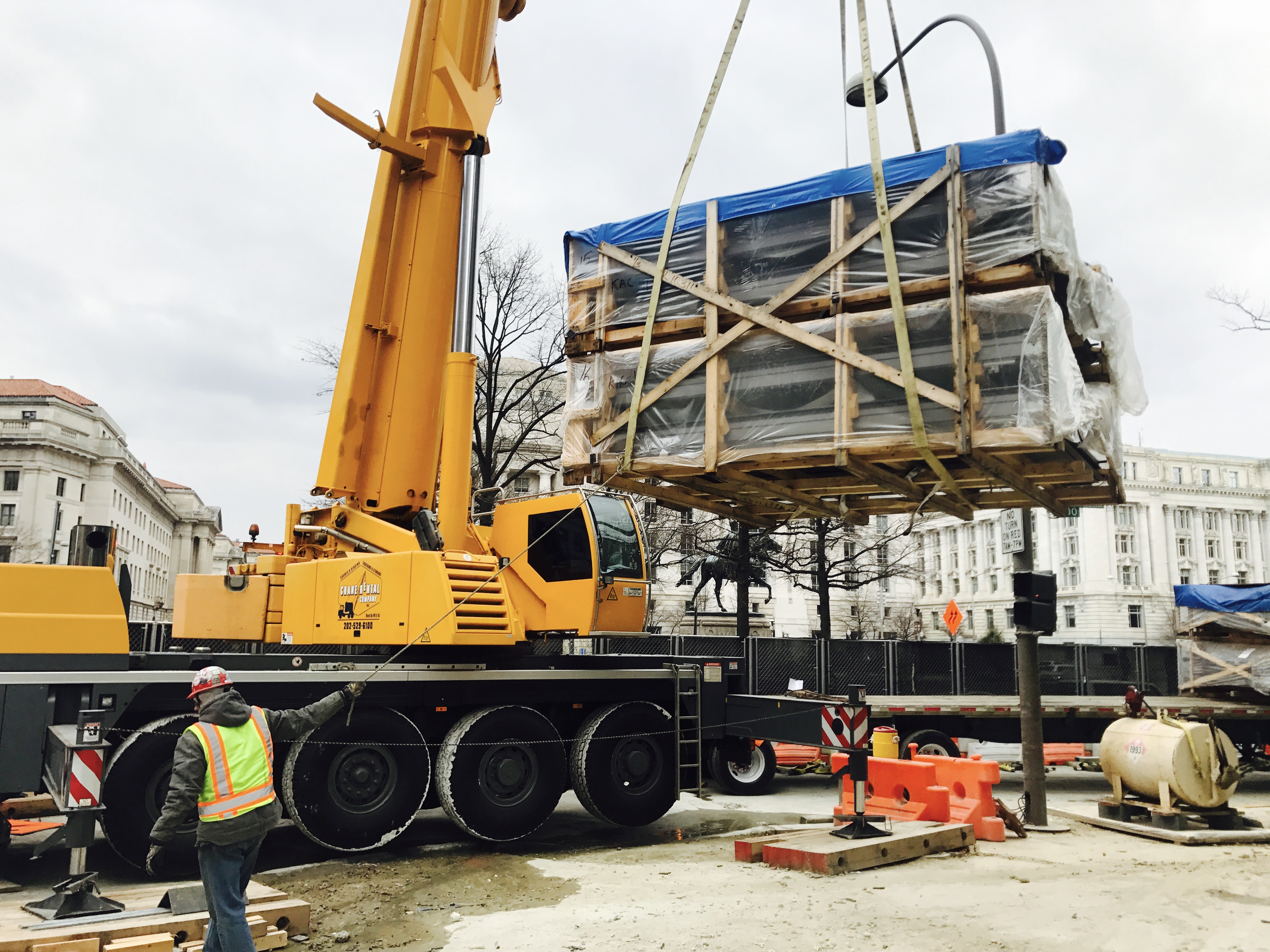 "This building is very sophisticated," said Philip Castillo, Jahn's executive vice president and partner.  "The building itself is about performance, not just a nice elegant skin. It respects the tradition of Washington, but in a modern way."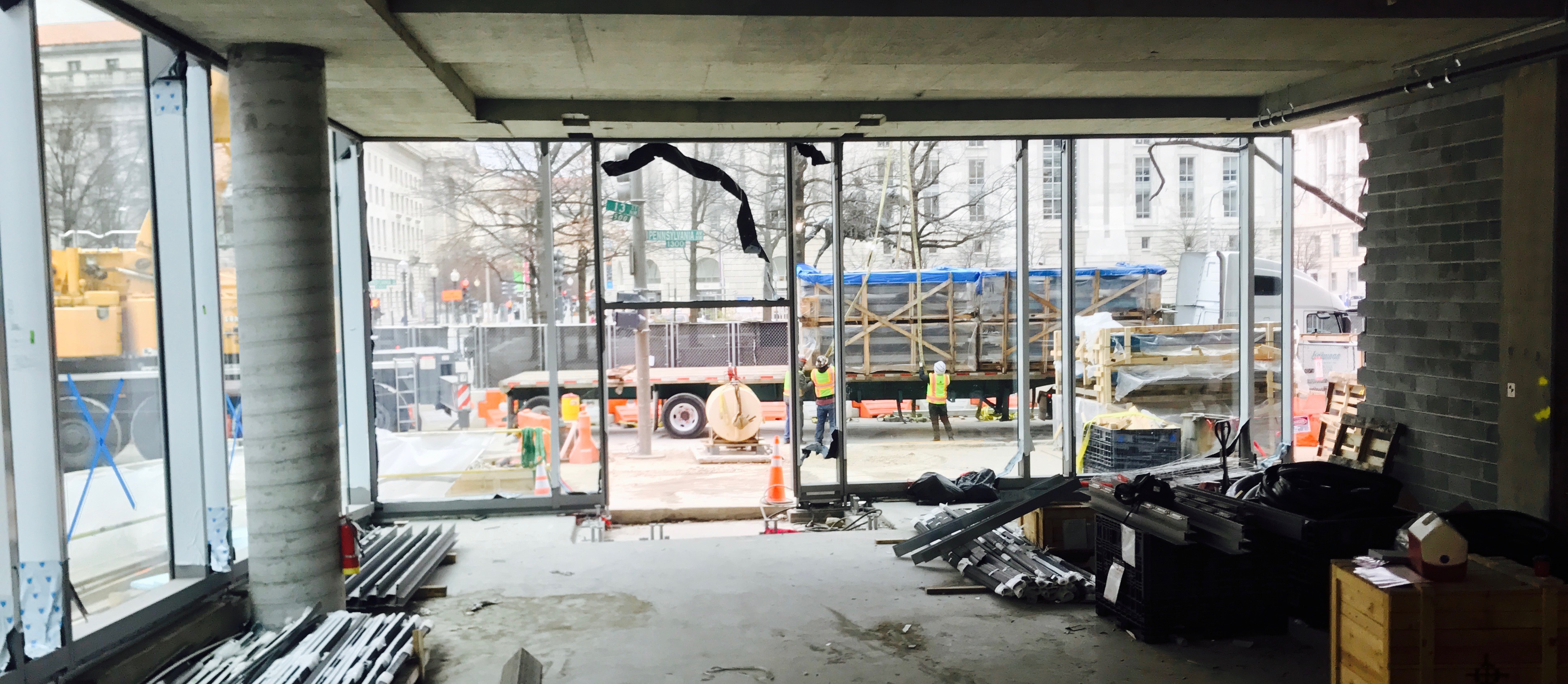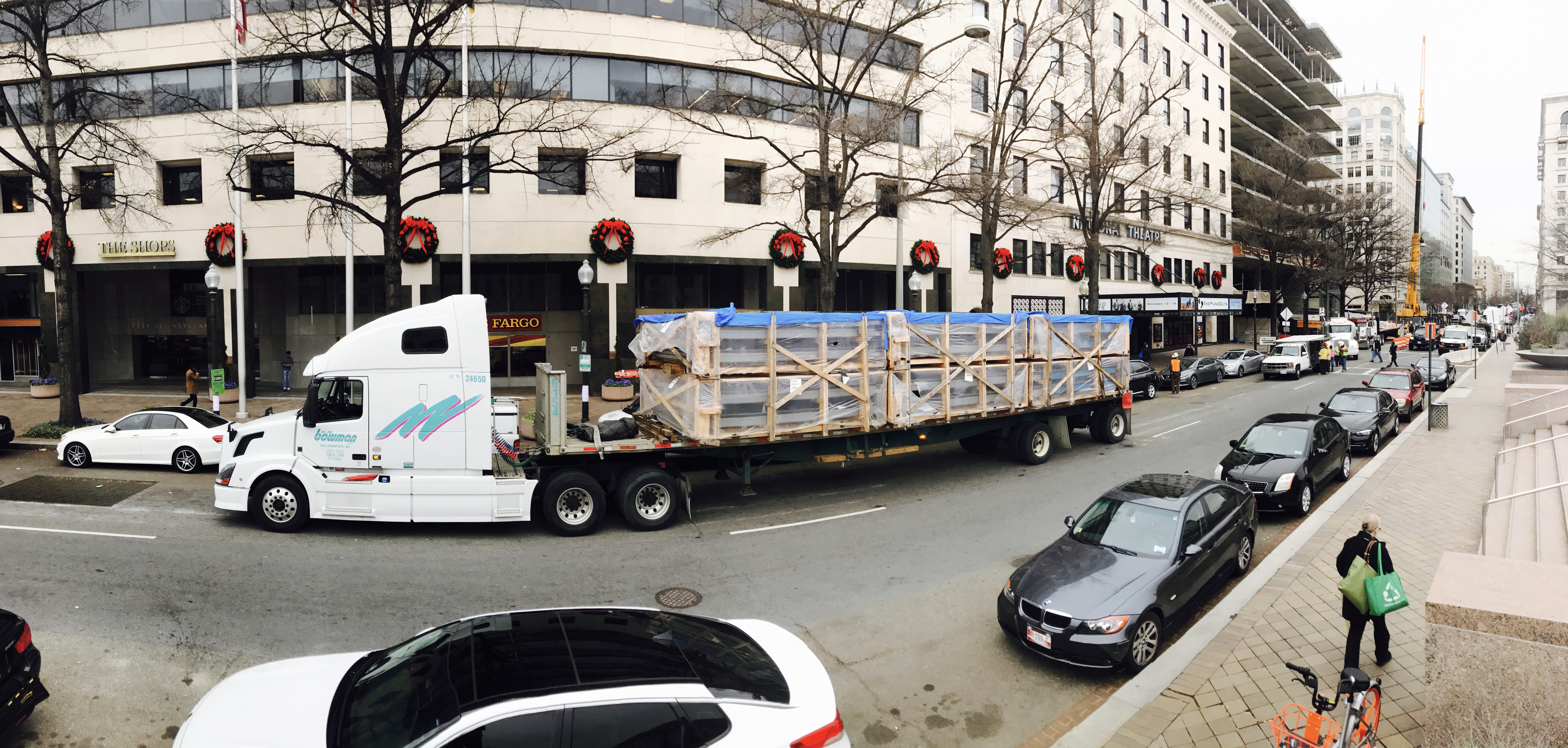 One Freedom Plaza will also feature a 3,000-square-foot roof terrace with penthouse entertainment area and restrooms, a 3,600-square-foot private terrace dedicated to the 12th floor tenant, a fitness center, a two-story lobby, and 175 underground parking spaces.
After over a year in construction, here's the award-winning final product