Photos by Jason Morenz
On a scorching hot day in Washington, DC, the parades and concerts were non-existent.  Instead there were demonstrations against racism and police brutality.
Protestors marched from the Black Lives Matter Plaza to the National Mall. Members of the Revolutionary Communist Party (RevCom) burned several American flags to the objection of many protestors.  Police in riot gear stood in the background.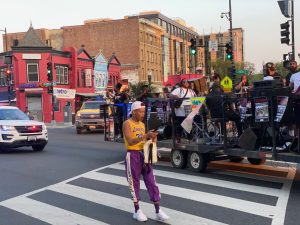 The police stayed at the Mall during the fireworks show.  The attendance was a lot less than usual with lots of open green space by the monuments.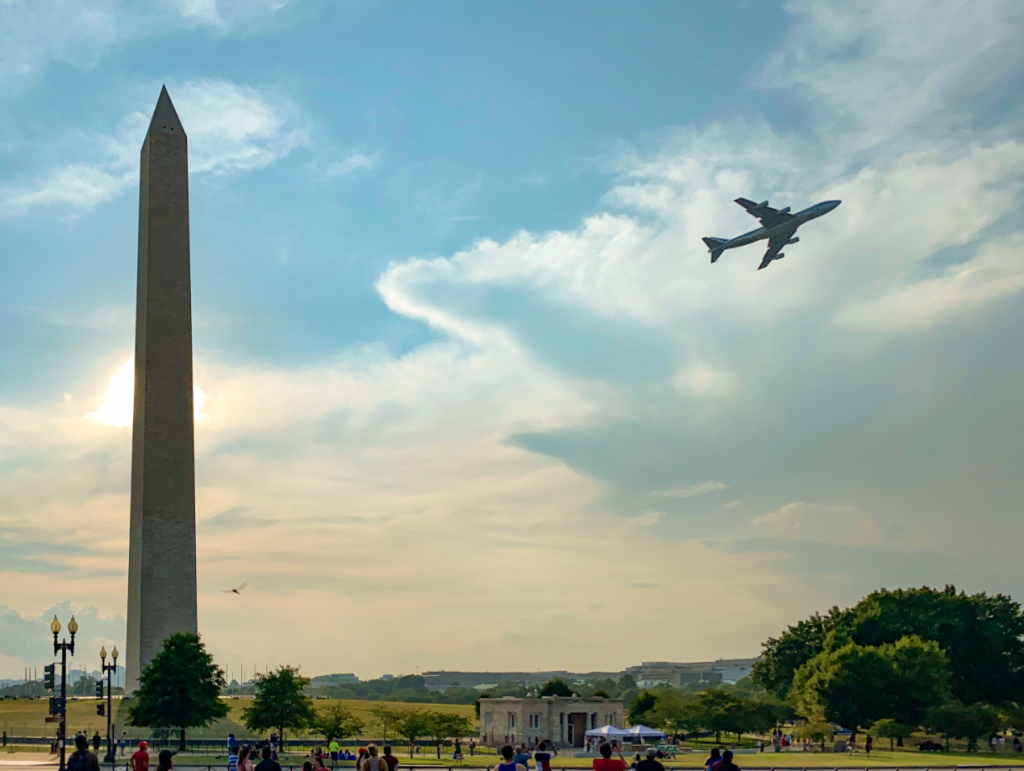 Air Force One and military jets flew over NYC and Washington DC. Though impressive, this was a far cry from last year's $13 million extravaganza.
President Trump spoke on the White House's South Lawn and compared his campaign to defeat the radical left to the international crusade to eradicate the Nazis.
"American heroes defeated the Nazis, dethroned the fascists, toppled the communists, saved American values, upheld American principles and chased down the terrorists to the very ends of the earth."
Trump also claimed that 99% of coronavirus cases in America are "totally harmless."
While the fireworks lit up the sky, there was tension between Trump supporters and Black Lives Matter activists with police serving to split up the groups.