Massive redevelopment is underway at the 350-acre St. Elizabeths campus in Washington, D.C. After almost two decades of planning, the project is gaining momentum with the completion of new projects, the search for developers for remaining parcels, and progress on the Department of Homeland Security's new headquarters. The Congress Heights neighborhood in Ward 8, which has long been underserved and underinvested in, is the focus of the redevelopment, and developers are committed to executing the plan in line with a socially conscious vision.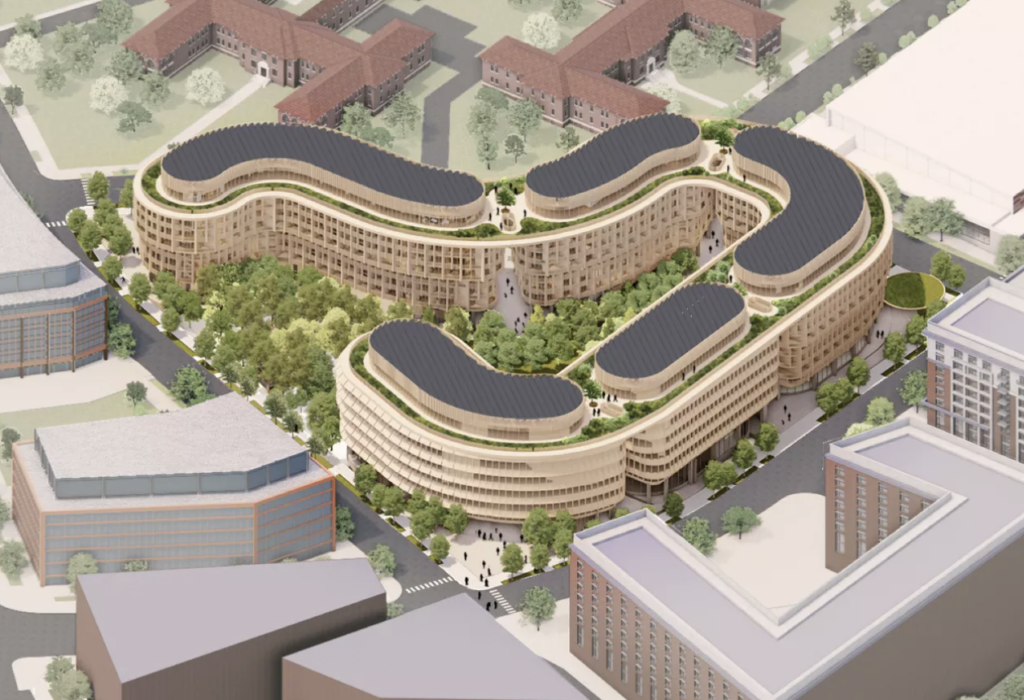 The St. Elizabeths campus was originally established in 1852 as a mental health facility and later became the first institution in the United States to treat both the U.S. Armed Forces and African Americans. The hospital experienced financial difficulties in the 1970s and closed its doors in 2003. The entire campus was designated a National Historic Landmark in 2005. Today, the east side of the campus is home to a behavioral health facility operated by the District of Columbia.
The redevelopment plan for the site divides the campus into two parts. The east side will become a vibrant mixed-use community featuring offices, retail spaces, residential areas, entertainment venues, and healthcare facilities. On the west side, construction has been underway since 2009 for the Department of Homeland Security's new 4.1 million square foot headquarters. Additional funding is needed to complete the project.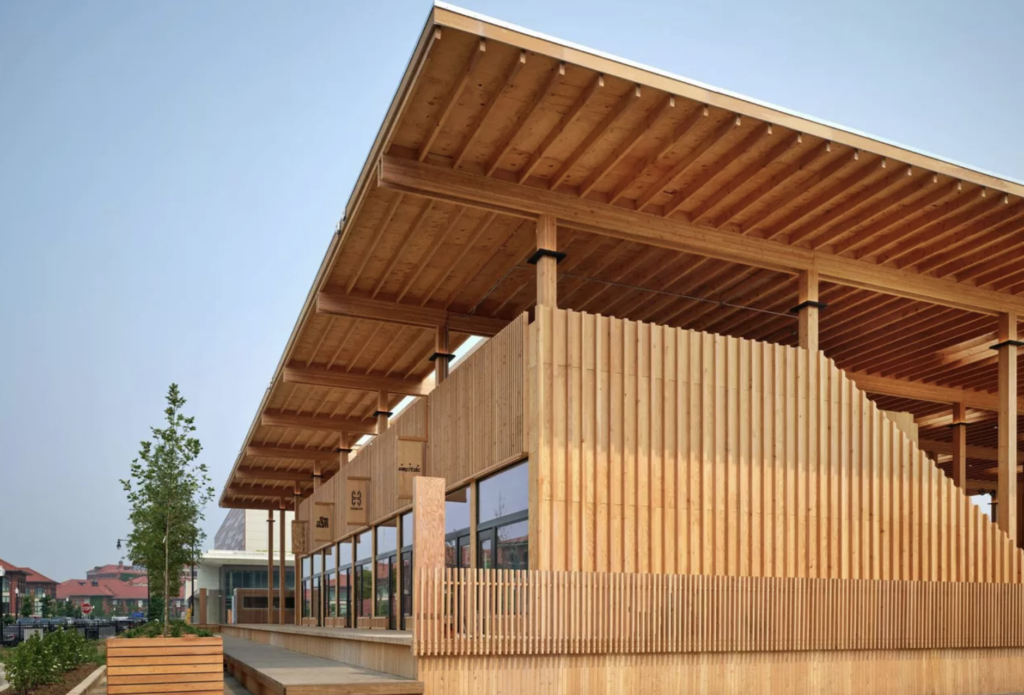 St. Elizabeths East, one of the key components of the redevelopment, envisions an 18-parcel mixed-use and mixed-income community aimed at addressing the historical neglect of the area. Several developments have already been completed, including the RISE community center, the Sports and Entertainment Arena, an interim retail village, and a 252-unit apartment building.
The recent opening of Sycamore & Oak, a temporary retail village featuring 13 Black-owned local businesses, has had a significant impact on the area. The village aims to create a "Black Wall Street" in Southeast D.C., providing opportunities for residents in Wards 7 and 8. The retail village is seen as a transformative addition to the campus, and developers are committed to ensuring the success of the entire project.
The Office of the Deputy Mayor for Planning and Economic Development has selected developers for most of the parcels on the site, with Redbrick LMD being responsible for four of them. The largest project by Redbrick is Parcel 15, which will include residential, office, hotel, and retail spaces totaling 650,000 square feet. Redbrick aims to have a positive environmental and social impact through its development projects in St. Elizabeths East and the Bridge District in Anacostia.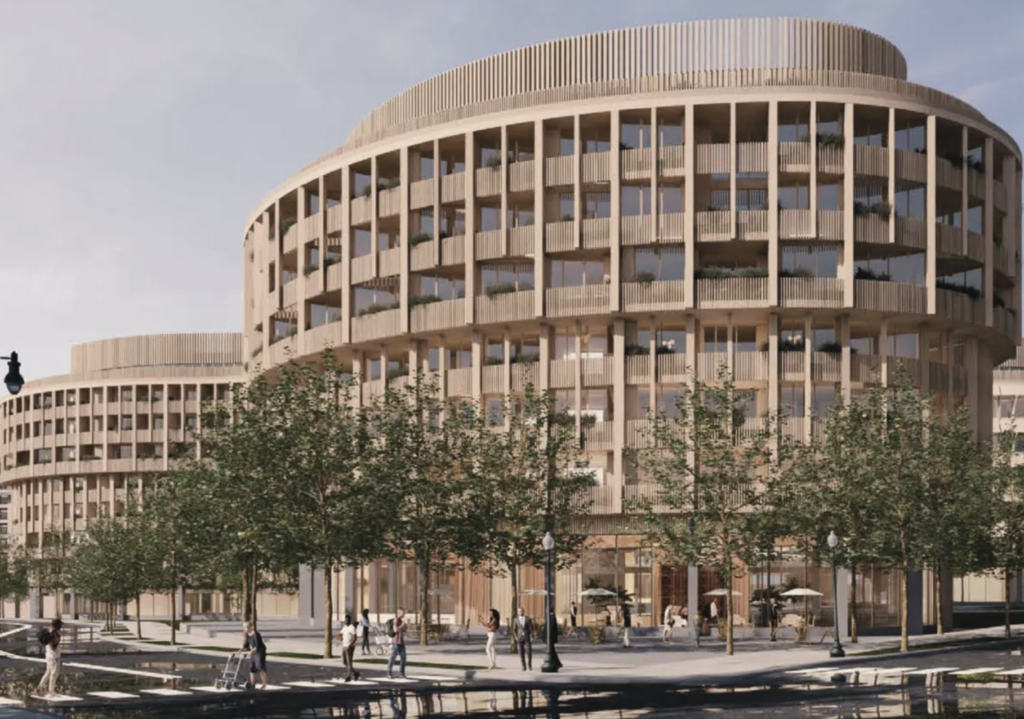 Development plans also include the construction of Cedar Hill Regional Medical Center, GW Health, a new $375 million hospital. Additionally, a new library is planned, and requests for proposals for the remaining land on the campus are being released gradually.
Affordability is a key concern for local residents, who fear being priced out of the neighborhood due to new construction. Developers are addressing these concerns by providing a range of housing options for different income levels. Mixed-income communities are seen as crucial to the success of the area, and efforts are being made to ensure the development benefits all residents.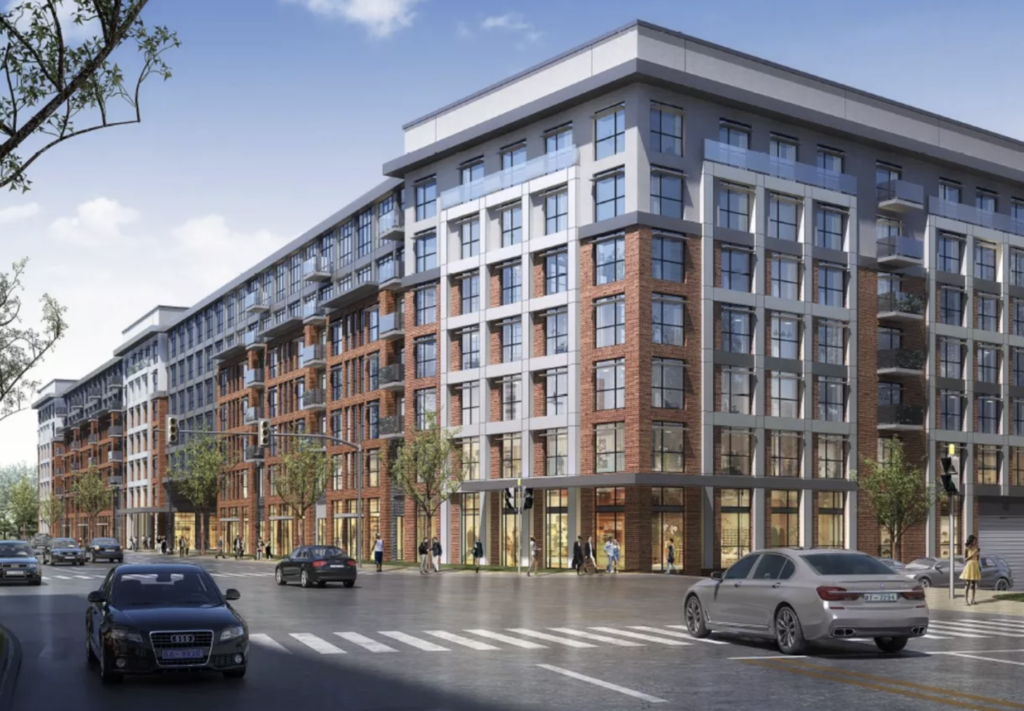 Local hiring and training initiatives are also being implemented to provide job opportunities for community members during and after the construction process.
Ultimately, the goal of both the government and developers involved in the St. Elizabeths redevelopment is to create a thriving community and establish the campus as a vibrant city center for the entire district. The project aims to uplift Ward 8 and provide long-term benefits and opportunities for its residents.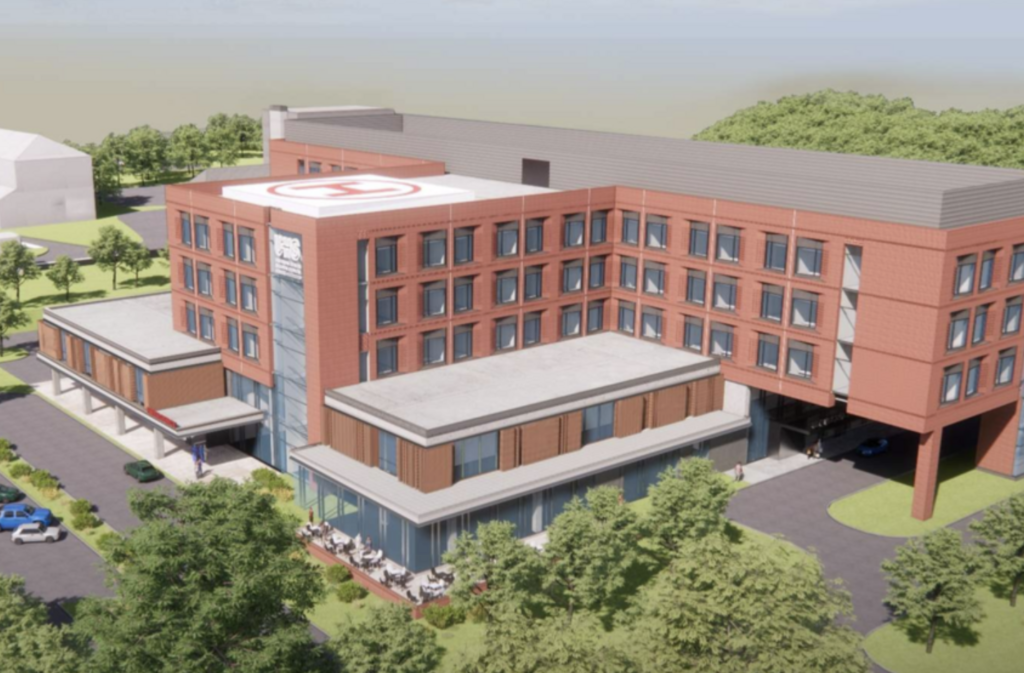 Espanol:
La reurbanización masiva está en marcha en el campus de St. Elizabeths en Washington, D.C., que abarca 350 acres. Después de casi dos décadas de planificación, el proyecto está ganando impulso con la finalización de nuevos proyectos, la búsqueda de desarrolladores para las parcelas restantes y el progreso en la nueva sede del Departamento de Seguridad Nacional. El vecindario de Congress Heights en el Distrito 8, que ha sido históricamente desatendido y con falta de inversión, es el foco de la reurbanización, y los desarrolladores están comprometidos a ejecutar el plan de acuerdo con una visión socialmente consciente.
El campus de St. Elizabeths fue establecido originalmente en 1852 como una institución de salud mental y luego se convirtió en la primera institución en los Estados Unidos en tratar tanto a las Fuerzas Armadas de los Estados Unidos como a los afroamericanos. El hospital experimentó dificultades financieras en la década de 1970 y cerró sus puertas en 2003. Todo el campus fue designado como un Sitio Histórico Nacional en 2005. Hoy en día, el lado este del campus alberga una instalación de salud conductual operada por el Distrito de Columbia.
El plan de reurbanización del sitio divide el campus en dos partes. El lado este se convertirá en una comunidad vibrante de uso mixto que incluirá oficinas, espacios comerciales, áreas residenciales, lugares de entretenimiento e instalaciones de atención médica. En el lado oeste, la construcción ha estado en marcha desde 2009 para la nueva sede del Departamento de Seguridad Nacional, que ocupará 4.1 millones de pies cuadrados. Se necesita financiación adicional para completar el proyecto.
St. Elizabeths East, uno de los componentes clave de la reurbanización, visualiza una comunidad de uso mixto y de ingresos mixtos de 18 parcelas con el objetivo de abordar la negligencia histórica del área. Varios desarrollos ya se han completado, incluyendo el centro comunitario RISE, la Arena de Deportes y Entretenimiento, un pueblo minorista provisional y un edificio de apartamentos de 252 unidades.
La reciente apertura de Sycamore & Oak, un pueblo minorista temporal que cuenta con 13 negocios locales de propiedad de personas negras, ha tenido un impacto significativo en el área. El pueblo tiene como objetivo crear una "Black Wall Street" en el sureste de D.C., brindando oportunidades a los residentes de los Distritos 7 y 8. El pueblo minorista se considera una adición transformadora al campus, y los desarrolladores están comprometidos a garantizar el éxito de todo el proyecto.
La Oficina del Vicealcalde de Planificación y Desarrollo Económico ha seleccionado desarrolladores para la mayoría de las parcelas en el sitio, siendo Redbrick LMD responsable de cuatro de ellas. El proyecto más grande de Redbrick es la Parcela 15, que incluirá espacios residenciales, de oficinas, hoteleros y comerciales que suman 650,000 pies cuadrados. Redbrick tiene como objetivo tener un impacto ambiental y social positivo a través de sus proyectos de desarrollo en St. Elizabeths East y el Distrito de Bridge en Anacostia.
Los planes de desarrollo también incluyen la construcción de Cedar Hill Regional Medical Center, GW Health, un nuevo hospital de $375 millones. Además, se planea una nueva biblioteca y se están lanzando gradualmente solicitudes de propuestas para el resto de los terrenos del campus.
La asequibilidad es una preocupación clave para los residentes locales, que temen ser excluidos del vecindario debido a las nuevas construcciones. Los desarrolladores están abordando estas preocupaciones al proporcionar una variedad de opciones de vivienda para diferentes niveles de ingresos. Las comunidades de ingresos mixtos se consideran cruciales para el éxito del área, y se están haciendo esfuerzos para asegurar que el desarrollo beneficie a todos los residentes.
También se están implementando iniciativas locales de contratación y capacitación para brindar oportunidades laborales a los miembros de la comunidad durante y después del proceso de construcción.
En última instancia, el objetivo tanto del gobierno como de los desarrolladores involucrados en la reurbanización de St. Elizabeths es crear una comunidad próspera y establecer el campus como un centro vibrante para todo el distrito. El proyecto tiene como objetivo elevar el Distrito 8 y proporcionar beneficios y oportunidades a largo plazo para sus residentes.