Heavy snowfall followed by rainfall over the past few months have caused the Arkansas River to swell. The river originates from the snowpack in the Rocky Mountains in Colorado, flows through Kansas into Little Rock and finally through Oklahoma and Arkansas.
The crest on the River at Little Rock increased to nearly 30 feet, an all-time record and higher than previously expected. Parts of the Arkansas River hasn't crested this high since 1945.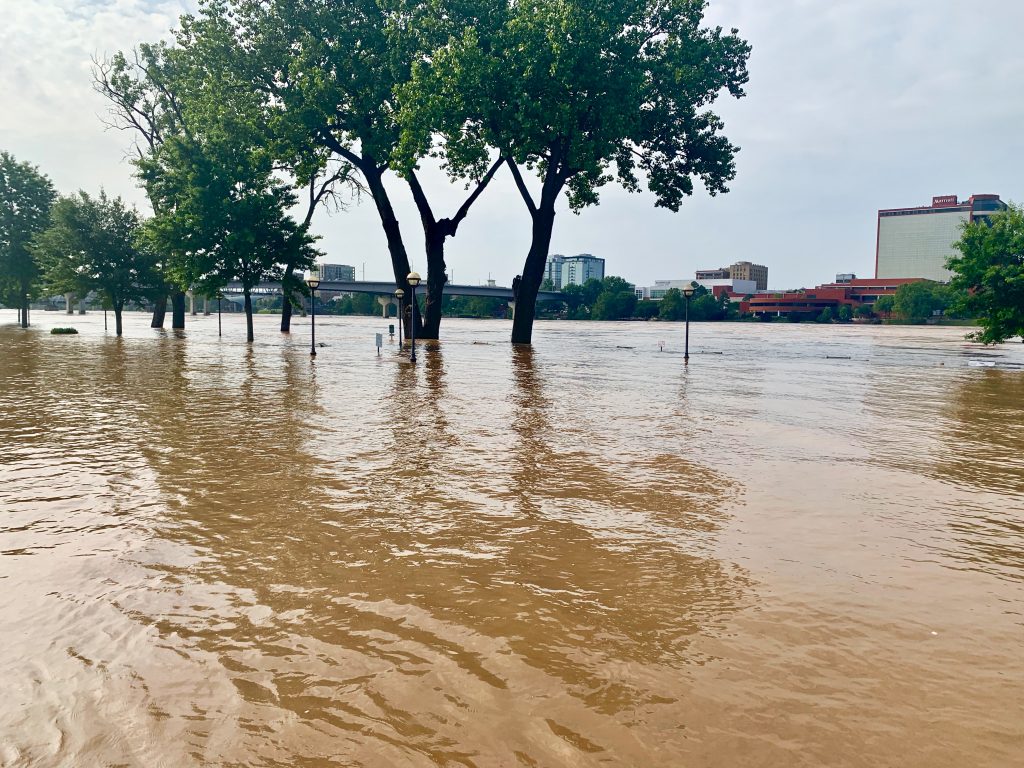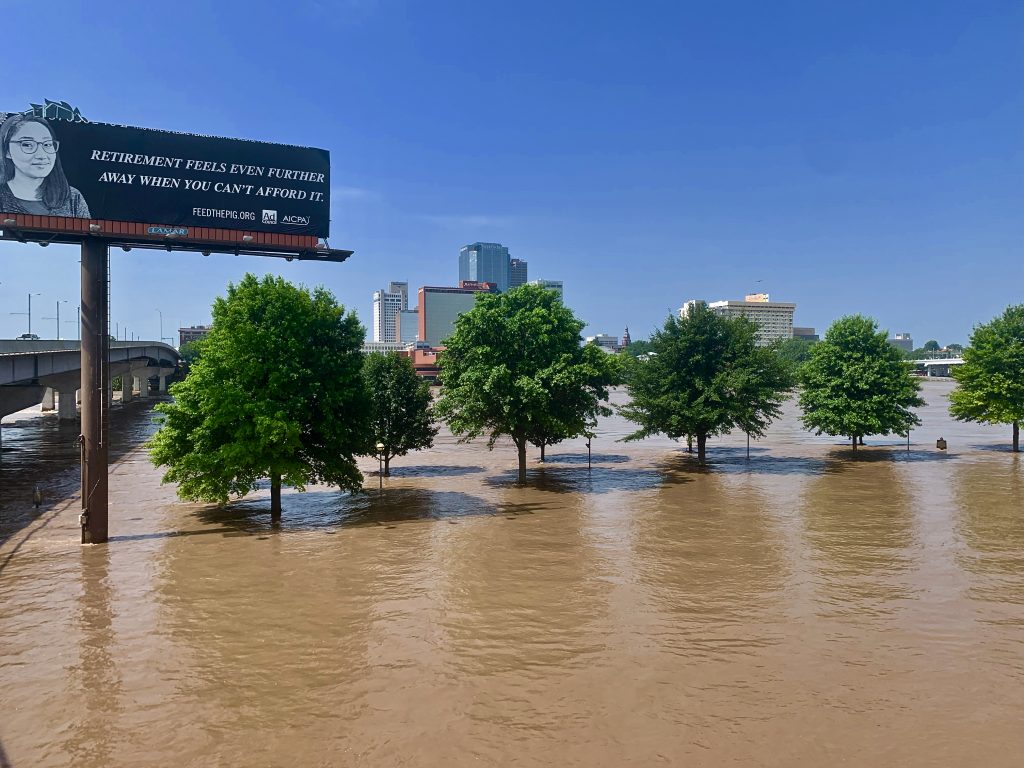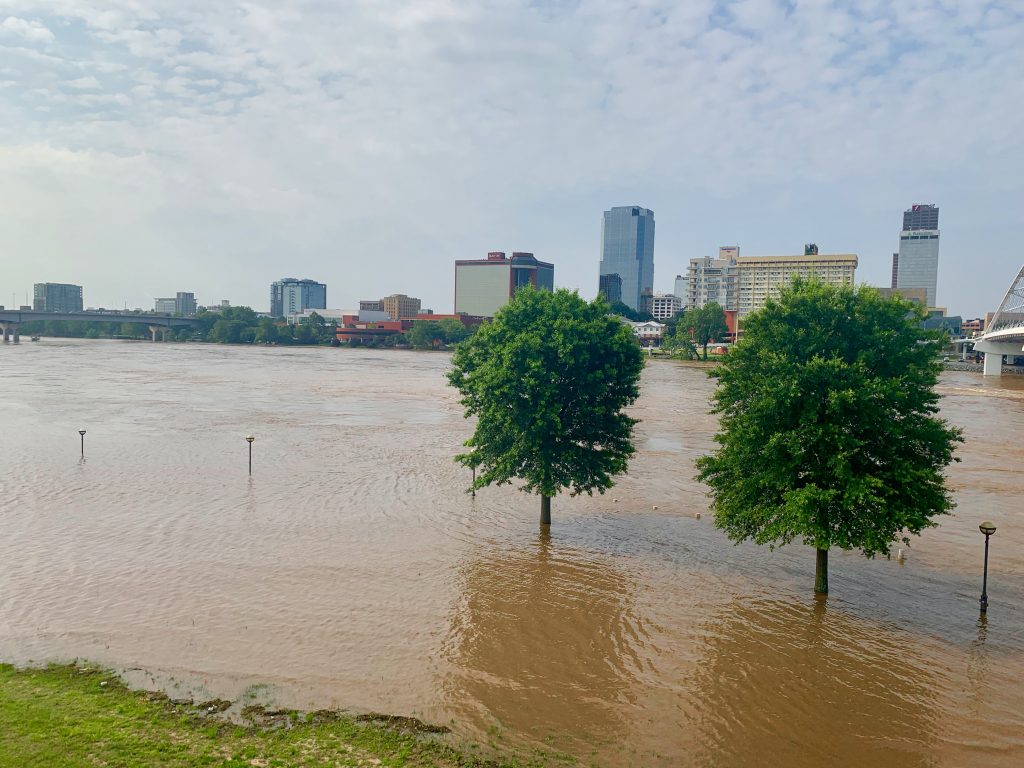 The Arkansas River tore a 40-foot hole Friday in a levee in Dardanelle, a town 100 miles upstream from Little Rock. The river has been widening the levee breach, and floodwaters have been slowly approaching homes.
in North Little Rock officials have been going door-to-door advising people in the Dixie Addition neighborhood to consider leaving since the river may back up storm drainage areas and cause roads to become inaccessible in and around Dixie Addition for many days.