Photos by Jason Morenz
On Saturday, Sept 17, during the H Street Festival, Ben's Chili Bowl welcomed eaters and spectators to the 4th Annual Half Smoke Eating Contest.
Whoever ate the most half smokes in eight minutes wins the Ben's Chili Bowl trophy and cash prize.
What's unique about the DC half smoke is that half smoked and half grilled. Or is it because it's half pork and half beef. Or maybe it's sliced in half and grilled on both sides. Whatever the answer, DC's signature sausage is spicy, coarse and has a quite a large kick.
Mary Jones ate 8 half-smokes in 8 minutes! — winning the prized trophy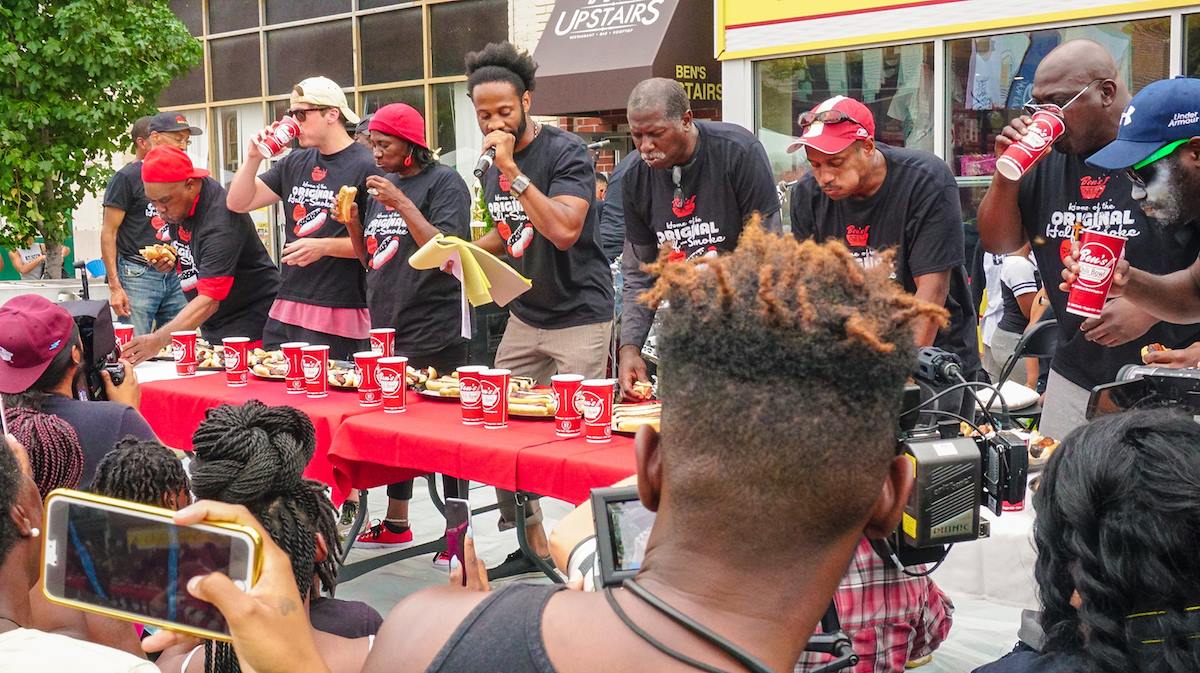 Ben's stage also showcased some of DC's hottest local artists such as Rare Essence, Ozone, Renee and Wooty 95