Photos and gifs by Jason Morenz
Despite Whole Foods and Starbucks refusing to sponsor the H St Festival, the turnout and support was tremendous.  Over 500 vendors and performances lined up throughout the 11-block, one-mile street festival billed as the Superbowl of Street Fests.
The weather was spotless although a bit unseasonably warm for mid-September. Last years event was postponed a month due to Hurricane Florence, so the cloudless sky was a huge welcome.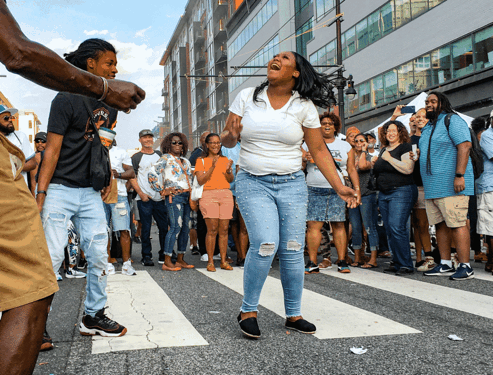 [Center street takeover by BeatBox DC. If you got pointed at – as a crowd bystander — you had to spotlight dance solo]
And hundreds of thousands took to the streets to enjoy, celebrate and dance the day away.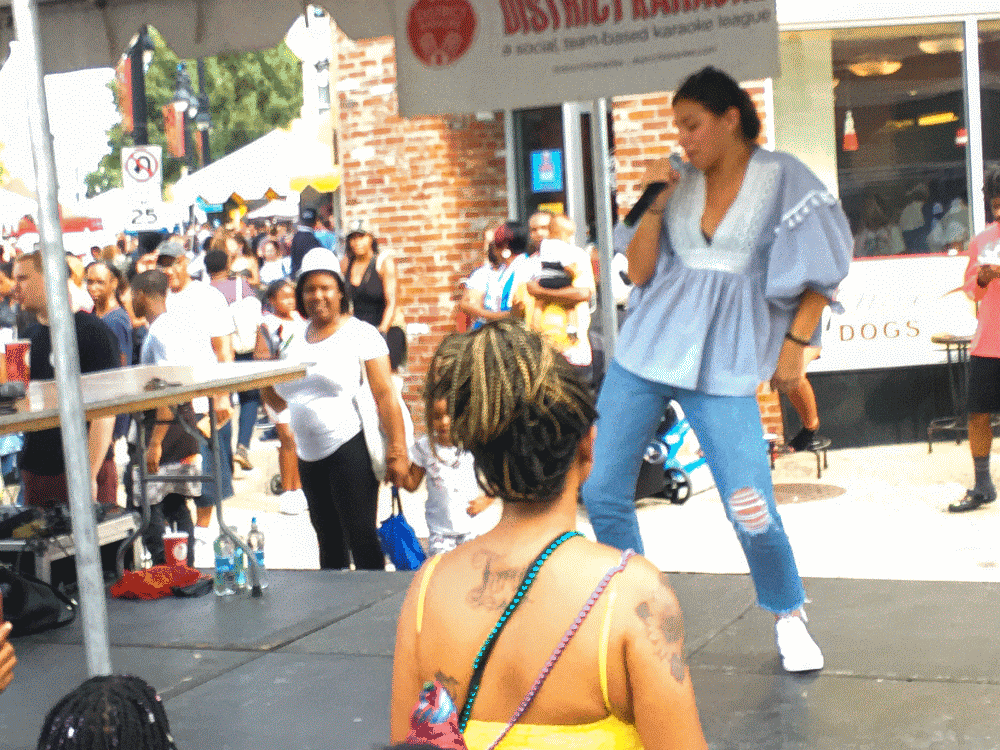 One thing that makes the H St Fest one-of-a-kind is the way it showcases the unique qualities of this vibrant city.  There were over 500 artists and performances on 14 stages throughout the event.