Costa Rica, with its lush rainforests, stunning beaches, and vibrant culture, offers a treasure trove of experiences for travelers. During our recent visit to the enchanting country, Cenia and I had the opportunity to delve into Costa Rica's captivating past by exploring the National Museum. Nestled in the heart of San Jose, the museum beckoned us with promises of discovering the fascinating history, cultural heritage, and diverse traditions of this Central American gem. Join us as we embark on a virtual journey through the remarkable exhibits we encountered.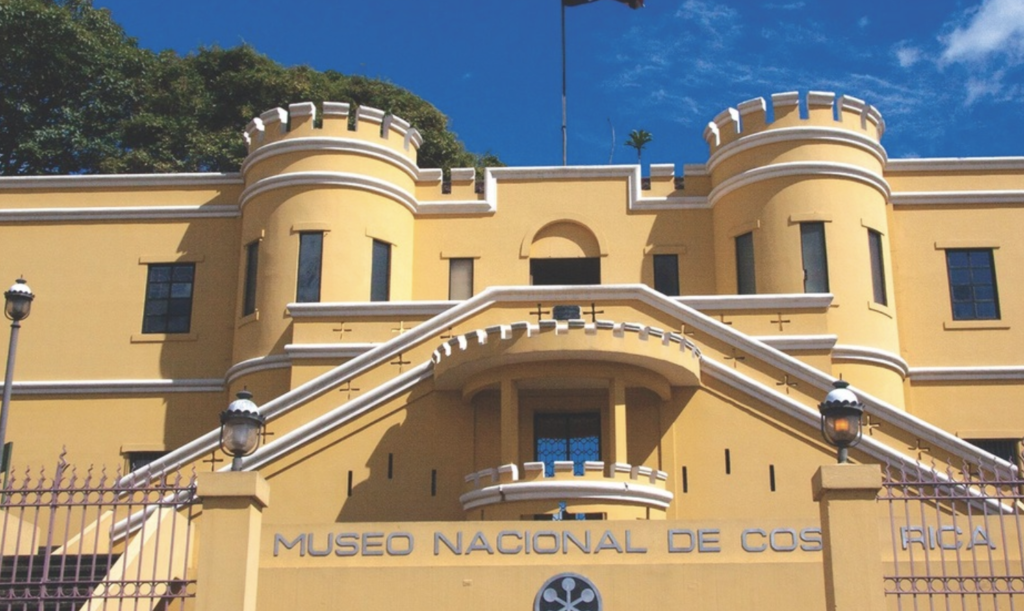 Coffee Production: A Taste of Costa Rican Identity Our exploration began with an insightful exhibit on coffee production, showcasing the integral role this aromatic beverage has played in shaping Costa Rican culture. We learned how coffee became a cornerstone of the country's economy, as well as the fascinating journey from bean to cup. Cenia and I were captivated by the interactive displays, which allowed us to engage in a virtual coffee harvesting experience. The exhibit deepened our appreciation for the meticulous artistry and labor behind every cup of Costa Rican coffee. Former Music Bands: Echoes of Rhythm and Melody Stepping into the section dedicated to former music bands, we were transported back in time to the heyday of Costa Rican music. The exhibits showcased the evolution of traditional Costa Rican music genres, highlighting iconic bands and musicians who contributed to the country's vibrant music scene. As we listened to the soul-stirring melodies and rhythmic beats, we gained a newfound appreciation for the power of music as a reflection of cultural identity. Slavery and Native Indians: Honoring the Past Moving further into the museum, we encountered exhibits that shed light on two significant aspects of Costa Rica's history—the experience of slavery and the indigenous communities. We felt a mix of emotions as we learned about the struggles and resilience of the Afro-Costa Rican population and their enduring cultural contributions. Similarly, the exhibits honoring the Native Indians provided a glimpse into their ancestral traditions and spiritual beliefs, fostering a deeper understanding of the country's diverse cultural fabric. Current Economy: Pioneering Sustainability The National Museum also provided a thought-provoking look into Costa Rica's current economic landscape, with an emphasis on sustainability and environmental conservation. We explored the exhibits on eco-tourism, renewable energy initiatives, and the preservation of natural resources. It was inspiring to witness how Costa Rica has emerged as a global leader in sustainable practices, offering valuable lessons for the rest of the world. Jewelry, Artifacts, and Archaeology: Treasures of the Past As we ventured into the sections dedicated to jewelry, artifacts, and archaeology, we found ourselves surrounded by a vast collection of precious treasures. From intricate gold jewelry crafted by ancient civilizations to artifacts that offered glimpses into the daily lives of Costa Rica's ancestors, each piece spoke volumes about the country's rich heritage. The museum's attention to detail and curation allowed us to immerse ourselves in the stories these artifacts told, connecting us to the people who once held them. Our visit to the National Museum of Costa Rica proved to be an enlightening and immersive experience, unveiling the layers of history and culture that make this country so captivating. From the humble beginnings of coffee production to the echoes of former music bands, the remnants of slavery, and the enduring legacies of native communities, each exhibit served as a window into the soul of Costa Rica. As we left the museum, Cenia and I felt a renewed appreciation for the intricate tapestry of Costa Rican heritage. The National Museum's dedication to preserving and showcasing these narratives ensured that we left with a deeper understanding of the country's past, present, and future.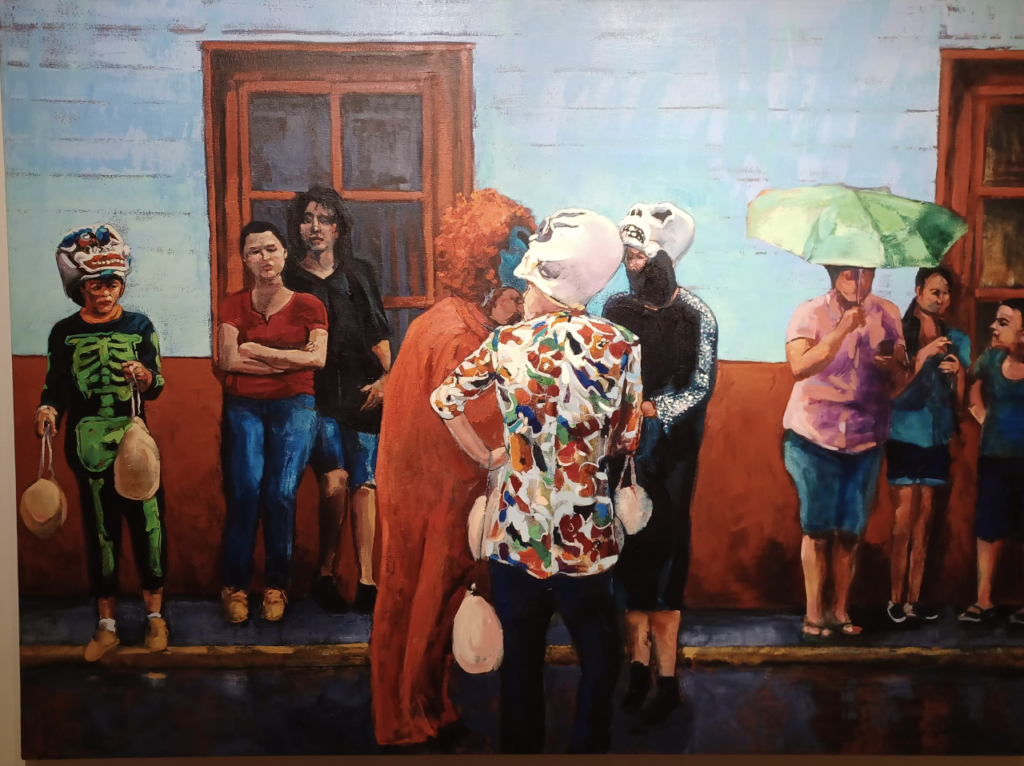 Costa Rica, con sus exuberantes selvas tropicales, impresionantes playas y cultura vibrante, ofrece un tesoro de experiencias para los viajeros. Durante nuestra reciente visita a este encantador país, Cenia y yo tuvimos la oportunidad de sumergirnos en el cautivador pasado de Costa Rica al explorar el Museo Nacional. Ubicado en el corazón de San José, el museo nos invitó a descubrir la fascinante historia, el patrimonio cultural y las diversas tradiciones de esta joya de América Central. Acompáñanos en un recorrido virtual a través de las destacadas exhibiciones que encontramos.
Producción de Café: Un Sabor de la Identidad Costarricense
Nuestra exploración comenzó con una perspicaz exhibición sobre la producción de café, mostrando el papel fundamental que esta aromática bebida ha desempeñado en la formación de la cultura costarricense. Aprendimos cómo el café se convirtió en un pilar de la economía del país, así como el fascinante viaje desde el grano hasta la taza. Cenia y yo quedamos cautivados por las exhibiciones interactivas, que nos permitieron participar en una experiencia virtual de recolección de café. La exhibición profundizó nuestra apreciación por la minuciosa artesanía y el trabajo detrás de cada taza de café costarricense.
Antiguas Bandas de Música: Ecos de Ritmo y Melodía
Al adentrarnos en la sección dedicada a las antiguas bandas de música, nos transportamos en el tiempo hasta la época de mayor esplendor de la música costarricense. Las exhibiciones mostraron la evolución de los géneros musicales tradicionales de Costa Rica, destacando bandas y músicos icónicos que contribuyeron a la vibrante escena musical del país. Mientras escuchábamos las melodías conmovedoras y los ritmos contagiosos, adquirimos un nuevo aprecio por el poder de la música como reflejo de la identidad cultural.
Esclavitud e Indígenas Nativos: Rindiendo Homenaje al Pasado
Al avanzar más en el museo, encontramos exhibiciones que arrojaban luz sobre dos aspectos significativos de la historia de Costa Rica: la experiencia de la esclavitud y las comunidades indígenas. Experimentamos una mezcla de emociones al aprender sobre las luchas y la resiliencia de la población afrocostarricense y sus valiosas contribuciones culturales. De manera similar, las exhibiciones en honor a los indígenas nativos nos brindaron una visión de sus tradiciones ancestrales y creencias espirituales, fomentando una comprensión más profunda del diverso tejido cultural del país.
Economía Actual: Pioneros de la Sostenibilidad
El Museo Nacional también ofreció una mirada reflexiva sobre el panorama económico actual de Costa Rica, con un énfasis en la sostenibilidad y la conservación ambiental. Exploramos las exhibiciones sobre el ecoturismo, las iniciativas de energía renovable y la preservación de los recursos naturales. Fue inspirador presenciar cómo Costa Rica se ha convertido en un líder mundial en prácticas sostenibles, ofreciendo lecciones valiosas para el resto del mundo.
Joyas, Artefactos y Arqueología: Tesoros del Pasado
A medida que nos aventurábamos en las secciones dedicadas a joyas, artefactos y arqueología, nos encontramos rodeados de una vasta colección de tesoros preciosos. Desde las intrincadas joyas de oro creadas por antiguas civilizaciones hasta los artefactos que ofrecían vislumbres de la vida cotidiana de los ancestros costarricenses, cada pieza hablaba volúmenes sobre el rico patrimonio del país. La atención al detalle y la curaduría del museo nos permitieron sumergirnos en las historias que estos artefactos contaban, conectándonos con las personas que una vez los poseyeron. Conclusión: Nuestra visita al Museo Nacional de Costa Rica resultó ser una experiencia enriquecedora e inmersiva, desvelando las capas de historia y cultura que hacen de este país algo tan cautivador. Desde los humildes comienzos de la producción de café hasta los ecos de las antiguas bandas de música, los vestigios de la esclavitud y los legados perdurables de las comunidades indígenas, cada exhibición fue una ventana hacia el alma de Costa Rica. Al abandonar el museo, Cenia y yo sentimos un renovado aprecio por el intrincado tejido del patrimonio costarricense. La dedicación del Museo Nacional para preservar y exhibir estas narrativas aseguró que nos fuéramos con una comprensión más profunda del pasado, presente y futuro del país.