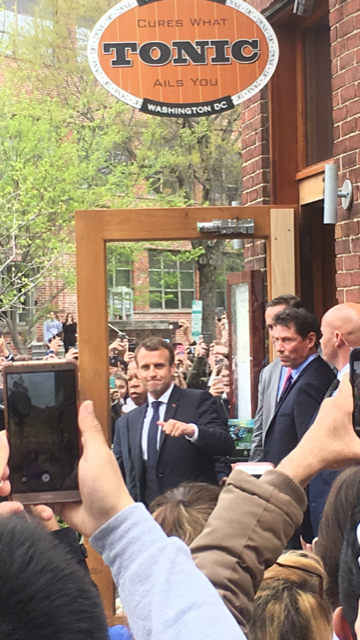 [dropcap]T[/dropcap]he President of France, Emmanuel Macron, visited Washington, DC and held a town hall meeting at the Smith Center with George Washington University students and staff.
It's not everyday you see a foreign head of state walking around town shaking hands and meeting with the people.
This is after President Trump's first state dinner and after President Macron ripped him apart during the Congressional address.
The French president differed sharply with the Administration on trade, climate change and world affairs.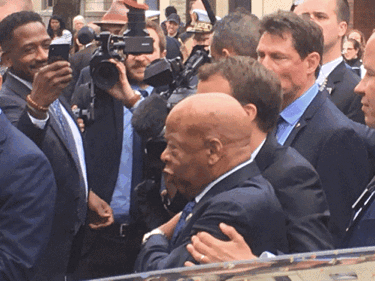 Along with visiting and meeting with the students, President Macron made an obligatory stop at the student favorite lunch spot, Tonic for lunch.
Afterwards, President Macron and his wife, Brigette walked around the monuments and visited the Lincoln Memorial.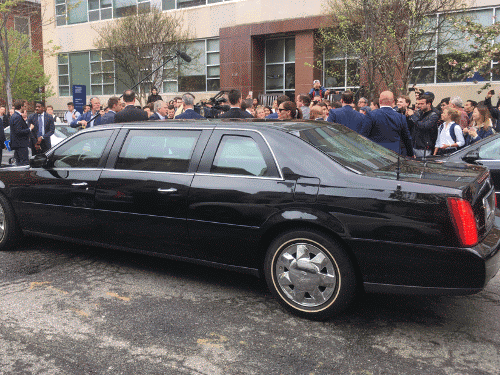 As part of the visit, GW held France Week with a busy slate of France-themed events.