This year, Spain is rocking the FIFA World Cup, while it's smaller cousin from the north takes center stage at the Smithsonian Folklife Festival.
Catalonia, the autonomous Spanish region has its own language, flag, even anthem.
And just this month, Spain lifted direct rule in Catalonia after regional government leaders were sworn in.
Castell is a Human Tower built traditionally at festivals in Catalonia and the Valencian Community, both in Spain. As part of the Smithsonian Folklife Festival they orchestrated their remarkable feat.
"I want to announce that I have, more than hope, the firm conviction that Catalonia will soon join the rest of the free nations of the world," the Catalan Premier said in Washington, DC., yesterday in his first visit to the United States.
Folklife Center director Michael Mason, Cristina Díaz-Carrera and David Ibáñez curated the festival program, called "Catalonia: Tradition and Creativity from the Mediterranean."
"We have a program with a lot of spectacle in it," says Díaz-Carrera. "There's fire, there's giant puppets, there's human-tower building. Behind all of those really spectacular things is this really integrated, well-oiled network of people," she says.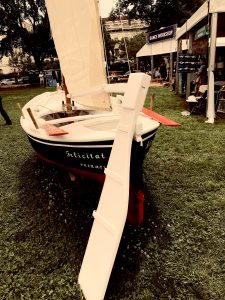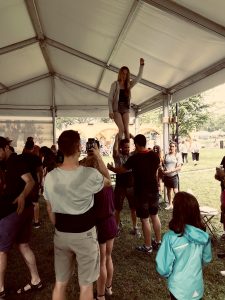 The Folklife Festival will run from June 27 – Jul 1 and again July 4-8. There will be lots of music and performance.
Six acclaimed Catalan musical acts introduce Folklife Festival-goers to Mediterranean rock, habanera, rumbero and rumba