In recent weeks, Customs and Border Protection (CBP) has released over 10,000 asylum seekers and migrants onto the streets of San Diego, as reported by advocates for immigrant rights.
Responding to this situation, Casa Familiar, a nonprofit organization, established an impromptu assistance center at San Ysidro Community Park. Here, volunteers extend a warm welcome to newcomers, providing them with sustenance, clothing, medical attention, and transportation.
Unfortunately, this vital initiative now teeters on the brink of closure due to insufficient funding.
Lindsay Toczylowski, the executive director of Immigrant Defenders, emphasized the significance of these migrants' initial moments in the United States. She stated, "For San Diego, it's crucial that they remember these moments, acknowledge those who extended a helping hand, and ensured their safety."
Most of these migrants seek asylum in the United States and plan to stay in San Diego for a brief period. They have connections to friends and family in various parts of the country, according to Toczylowski. Volunteers work to arrange transportation for them to San Diego International Airport.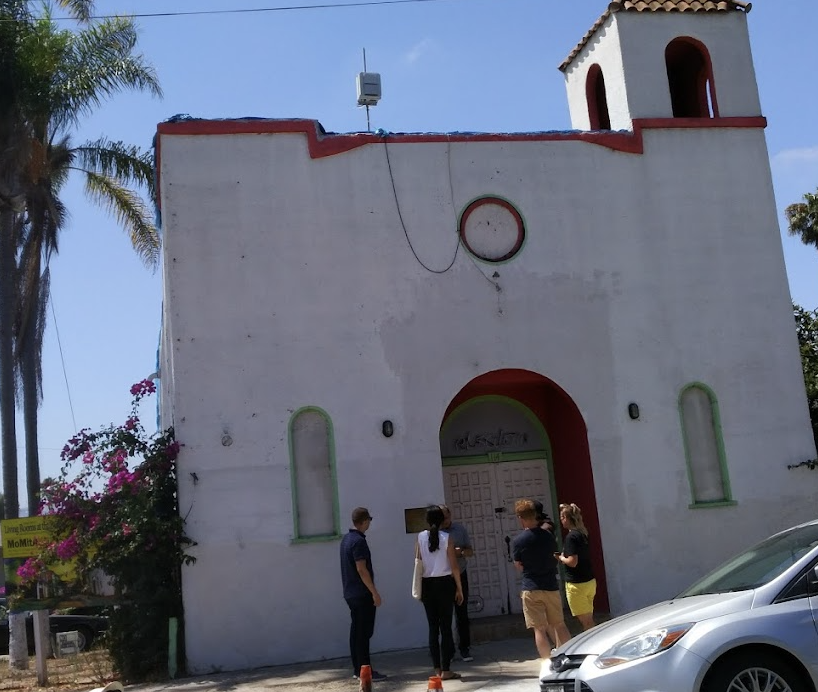 Casa Familiar generously offers the space for this assistance center, while other mutual aid organizations such as the Haitian Bridge Alliance, Al Otro Lado, and Immigrant Defenders contribute additional services.
A Casa Familiar spokesperson stated that senior staff at the organization are actively seeking additional funding.
Volunteers lament the lack of support from all levels of government, and Toczylowski stressed, "Nonprofits cannot shoulder this burden alone. We require not only more resources but also the establishment of government-run welcome centers to ensure proper care for these individuals."
Before the center's creation, volunteers assisted migrants in transit centers throughout San Diego, which were often the locations where CBP officials left them. Casa Familiar offers amenities such as a kitchen, Wi-Fi, restrooms, and space for tents and tables, luxuries not available at transit centers.
Migrants at the center shared harrowing accounts of their journeys to the United States. One of them, Jose Gegorio Coraspe, described the rampant extortion by criminal gangs in Mexico. He explained in Spanish, "You either give them money, or they kill us; it was a life and death situation."
Coraspe, originally from Venezuela, fled due to the violence and economic decline in his home country. His journey took him through ten countries before reaching Mexico in May, finally entering the United States on a Sunday. He aims to reunite with family in Miami and pursue an asylum claim in immigration court.
However, it's important to note that claiming asylum does not guarantee acceptance by an immigration judge. According to data from the federal government, the asylum denial rate in U.S. immigration courts has reached 51% so far this fiscal year. Coraspe expressed his desire for a brighter future for his family, especially his daughter, and his ailing father.
This year has proven exceptionally hazardous for migrants attempting to cross the San Diego border. Injuries resulting from falls off the 30-foot border wall remain a pressing concern, as noted by Dr. Alexander Tenorio at UC San Diego. He stated, "We're currently on track to witness at least one border trauma admission per day due to falls from the border."
The hospital anticipates receiving over 360 border-related patients this year, setting a new record. To address the surge in illegal migration, Border Patrol agents in San Diego have resorted to establishing makeshift migrant camps in San Ysidro and Jacumba.
Immigrant rights activists have decried these camps as inhumane, where migrants endure inadequate access to food, water, and protection from the elements.
Pedro Rios, an activist with the American Friendship Service Committee, underscored that U.S. and international law grants individuals in the country the right to pursue asylum claims, even if they entered the country unlawfully. He emphasized the United States' responsibility to address these asylum claims, as people are fleeing perilous circumstances and pervasive violence.
In January, the Biden administration introduced a mobile app, CBP One, to enable asylum seekers to schedule appointments for entry into the United States, aiming to prevent the chaos observed in San Diego. However, some have found the app impractical, citing financial constraints and extended wait times as reasons to cross the border illegally, feeling they have no other viable options.