In the bustling heart of Manhattan, a dazzling new entertainment hub is set to take the city by storm, as golf legend Tiger Woods and pop sensation Justin Timberlake join forces to unveil their latest venture: T-Squared Social Club. Nestled on East 42nd Street, this spacious haven is poised to redefine the New York City sports bar experience. The curtain rises on this exciting establishment on September 20, just in time to coincide with the highly anticipated Ryder Cup Tournament.
Spanning a remarkable 22,000 square feet, T-Squared is a colossal venue that virtually engulfs an entire city block. It beckons patrons with an irresistible lineup of attractions, including four cutting-edge Full Swing golf simulators for year-round swings, four state-of-the-art bowling lanes, dart boards aplenty, and four distinct dining areas. A colossal array of 35 television screens ensures that sports enthusiasts will never miss a moment of action.
T-Squared is not just a sports bar; it's an entertainment mecca designed to delight the masses. Among its standout features is a jaw-dropping 200-inch television, setting a new benchmark as the largest indoor screen in the Big Apple.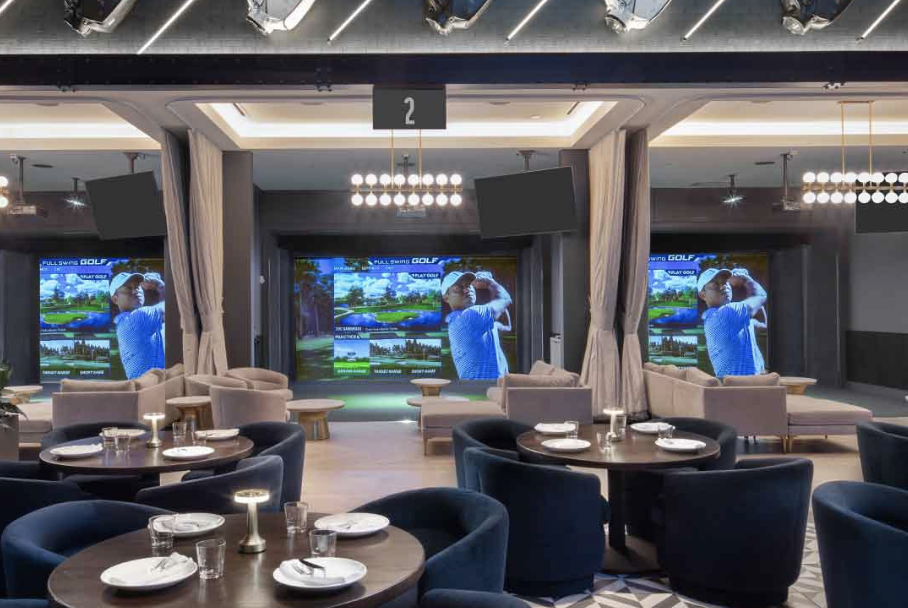 So, how did this dynamic duo come up with such an exhilarating concept? According to Woods, the idea struck during one of their golf excursions, where they envisioned a space that blends their passions and fosters an unforgettable atmosphere for all who visit. "Justin and I thought it would be cool to create a place that combines our favorite things," Woods explained in a press release.
In partnership with 8AM Golf, the parent company of Golf Magazine, Woods and Timberlake have brought their vision to life. Timberlake, a fervent golfer, forged his ties with 8AM Golf as a partner and investor in 2020.
As fate would have it, T-Squared Social Club's grand opening aligns perfectly with the 2023 Ryder Cup, scheduled to unfold in Rome from September 30 to October 1. Visitors can even relish the biennial golf spectacle on the colossal 200-inch TV screen, now reigning as New York City's largest indoor television.
In the heart of the city that never sleeps, T-Squared is poised to become the ultimate destination for sports enthusiasts, offering a blend of golf, entertainment, and camaraderie like no other. It's a star-studded collaboration that promises to light up the New York City sports scene.
7 E 42nd St, New York, NY 10017