Hundreds of mourners gathered in Delaware Legislative Hall on Thursday to pay their respects to Beau Biden. The ceremony marked the beginning of a three-day memorial for Biden to close with President Obama delivering an emotional eulogy.
Meanwhile in DC, over a hundred attendees paid tribute to Beau Biden at the Sauf Haus Bier Hall by donating money to the Fisher House Foundation, a program that provides free or low cost lodging to veterans and families receiving medical treatment.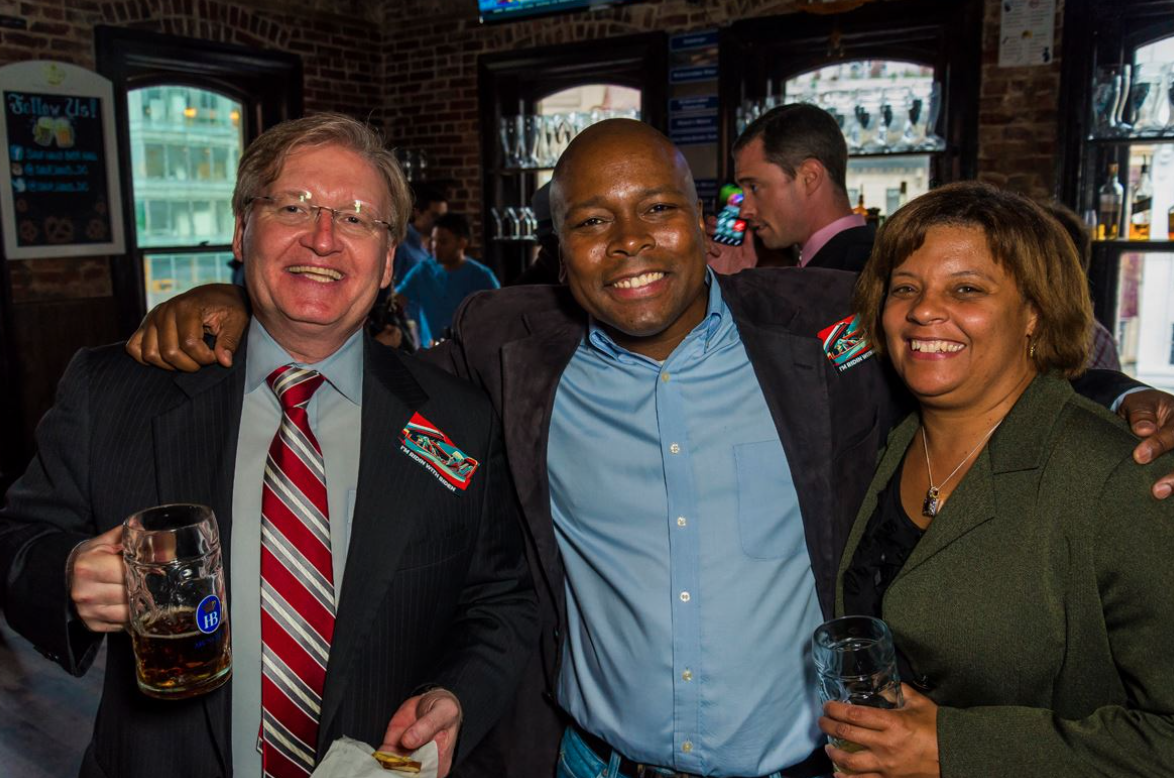 Biden was a captain in the National Guard and deployed to Iraq in 2008. Their family strongly believed in serving military families so donating to the Fisher House in honor of Biden would be the right tribute to make.
"We saw this event as an opportunity to allow supporters to gather and honor the Biden family's contribution to the nation and support a great cause in memory of a great man," said William Pierce, who launched the Chicago-based Draft Biden.
Sauf Haus was chosen as the venue due to its roomy rooftop which holds over 160 people, being popular with young professionals and progressive Washingtonians.
Despite the ongoing funeral service, the mood was far from somber.

"This is supposed to be a fun event. It's kind of like, wear your sunglasses and show your appreciation for Joe and the family," said Jim McBride, President of Network for Progress.
Feel free to send a message of condolence: https://www.whitehouse.gov/blog/2015/05/30/memory-beau-biden-quite-simply-finest-man-any-us-have-ever-known
The event was sponsored by the Draft Biden PAC with the goal of getting Joe Biden to run for President. You