Severe thunderstorms blew through the D.C. area Monday evening bringing strong winds, heavy rain and moderate damage to cars and home from downed trees to lightning strikes.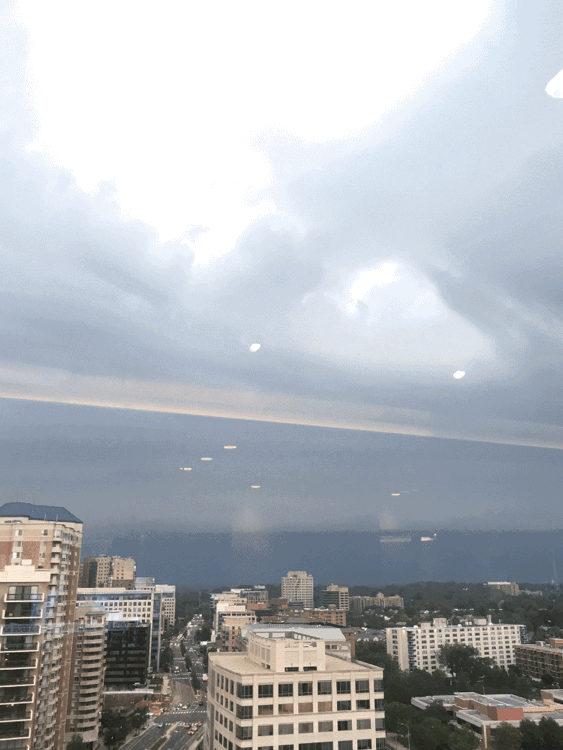 Also the George Washington Parkway southbound was closed for a few hours after being blocked by downed tree
The derecho affected a wide swath of Northern Virginia, DC and Maryland with the most intense part just south of Baltimore.
Another chance of strong to severe weather will occur on Tuesday evening with hot and humid weather and severe downpours.