The 2019 Washington Nationals celebrated their World Series Championship with hundreds of thousands of exuberant fans decked out in red and curly W's, arms extended in a chomping motion.
At 2 pm, after an F-16 flyover, the parade kicked off on Constitution Ave near the Washington Monument and ended on 3rd and Pennsylvania with a huge rally led by Owner Ted Lerner and General Manager Mike Rizzo.
There was a lot of talent on parade with Manager Davey Martinez, Howie Kendrick, Juan Soto, Max Scherzer, Anthony Rendon, Stephen Strasburg and long-time Nationals Ryan Zimmerman.
Fans rushed to get a better view of the parade, climbing whatever they could hop on to get a better view of the buses and players, staff and family members.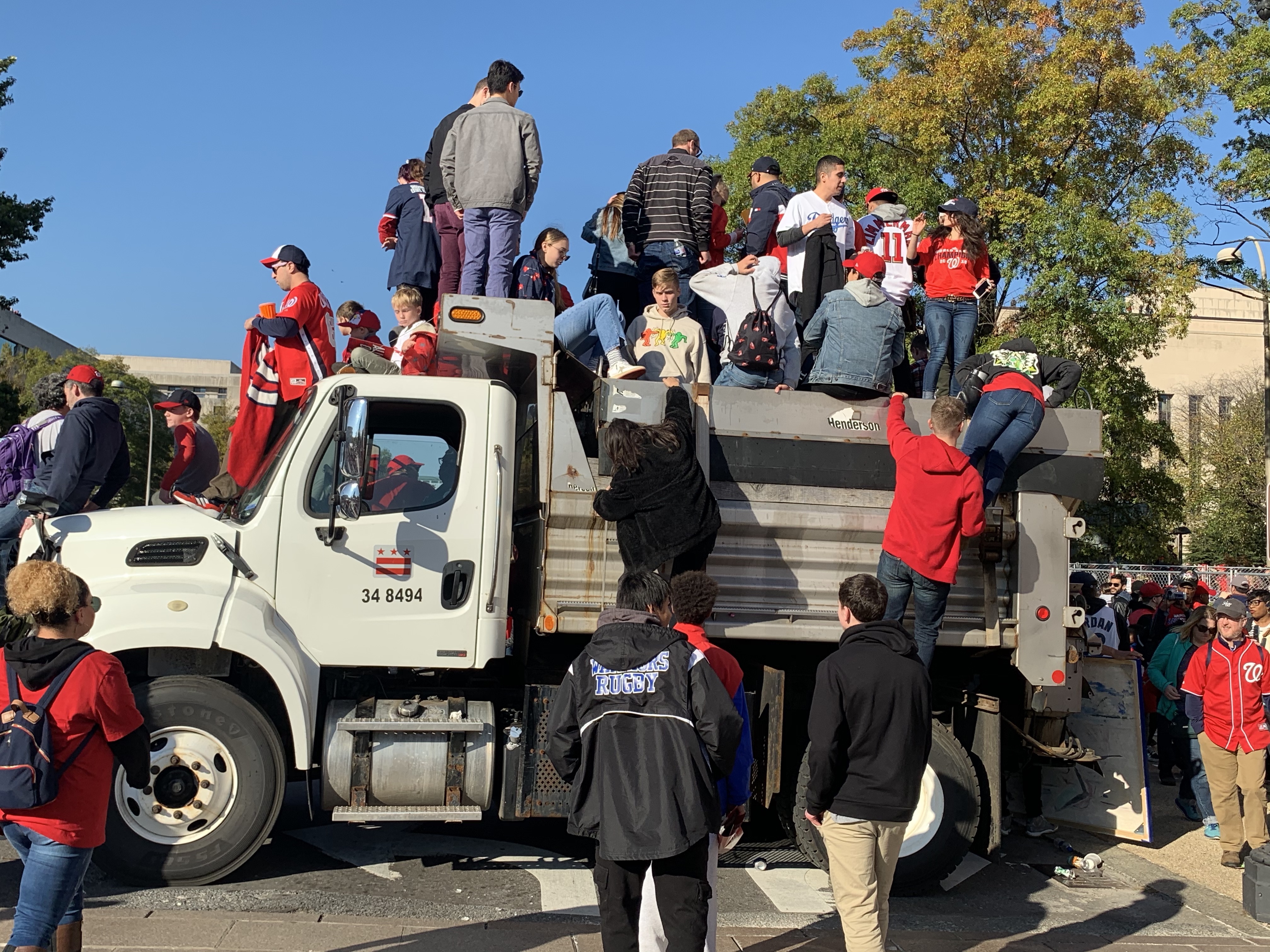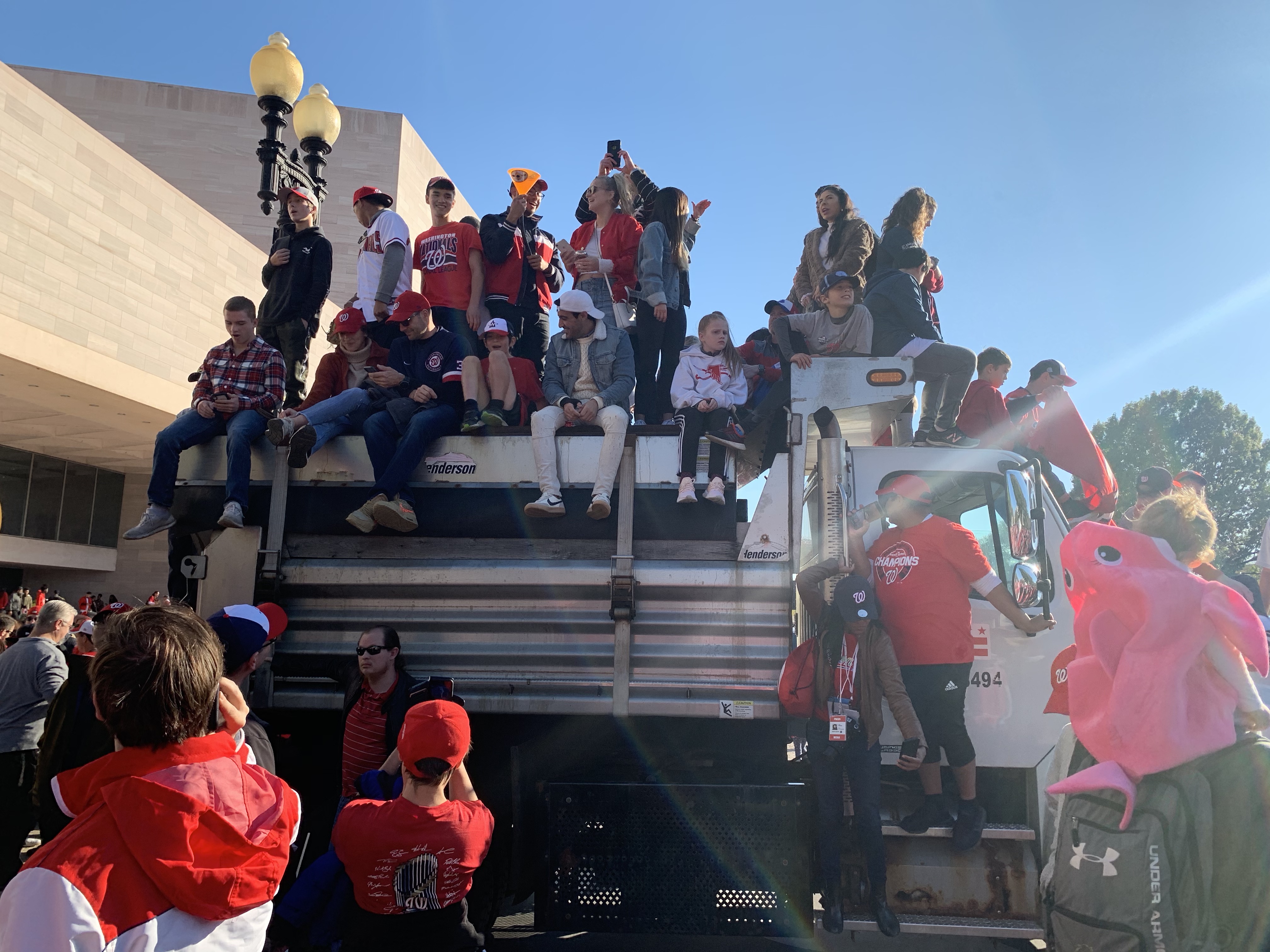 Martinez said that fans were shouting at him: "'Your heart, Davey; your heart, Davey!' …. All this has cured my heart." 
Ted Lerner told the crowd that even though it took 95 years, "this was worth the wait."